Planning a Halloween Party for your adorable little monsters this October are loads of fun! These classic Halloween games would be spectacularly fun and are great for all ages! You can quickly and easily find inspiration, instructions and supply lists in one place. Have fun and enjoy!
1. Toilet Paper Game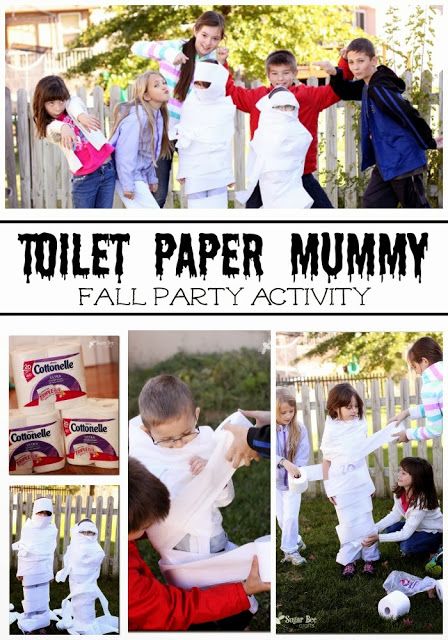 It's super easy to plan and set up. You'll need several rolls of Toilet Paper and a few friends. It's always a hit. Have fun! Check here.
2. Pumpkin Balloon Game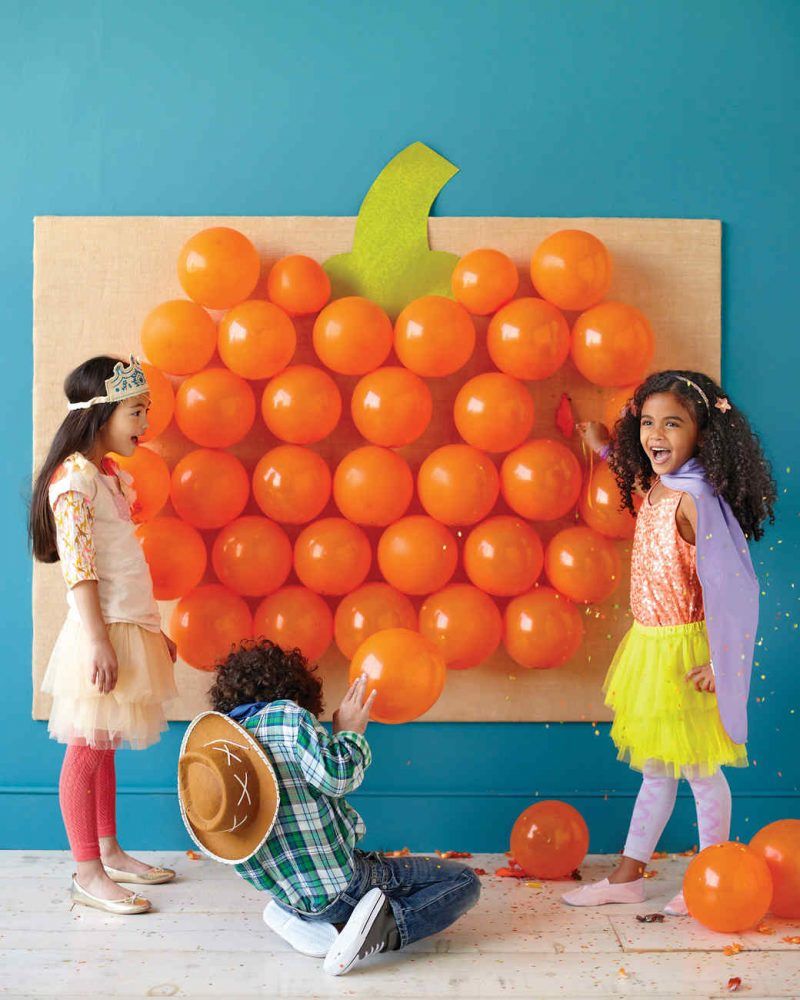 Fill balloons with confetti and candy. Halloween party game will make everyone explode with laughter. All materials and instructions are here.
3. Bubbling Cauldron Tutorial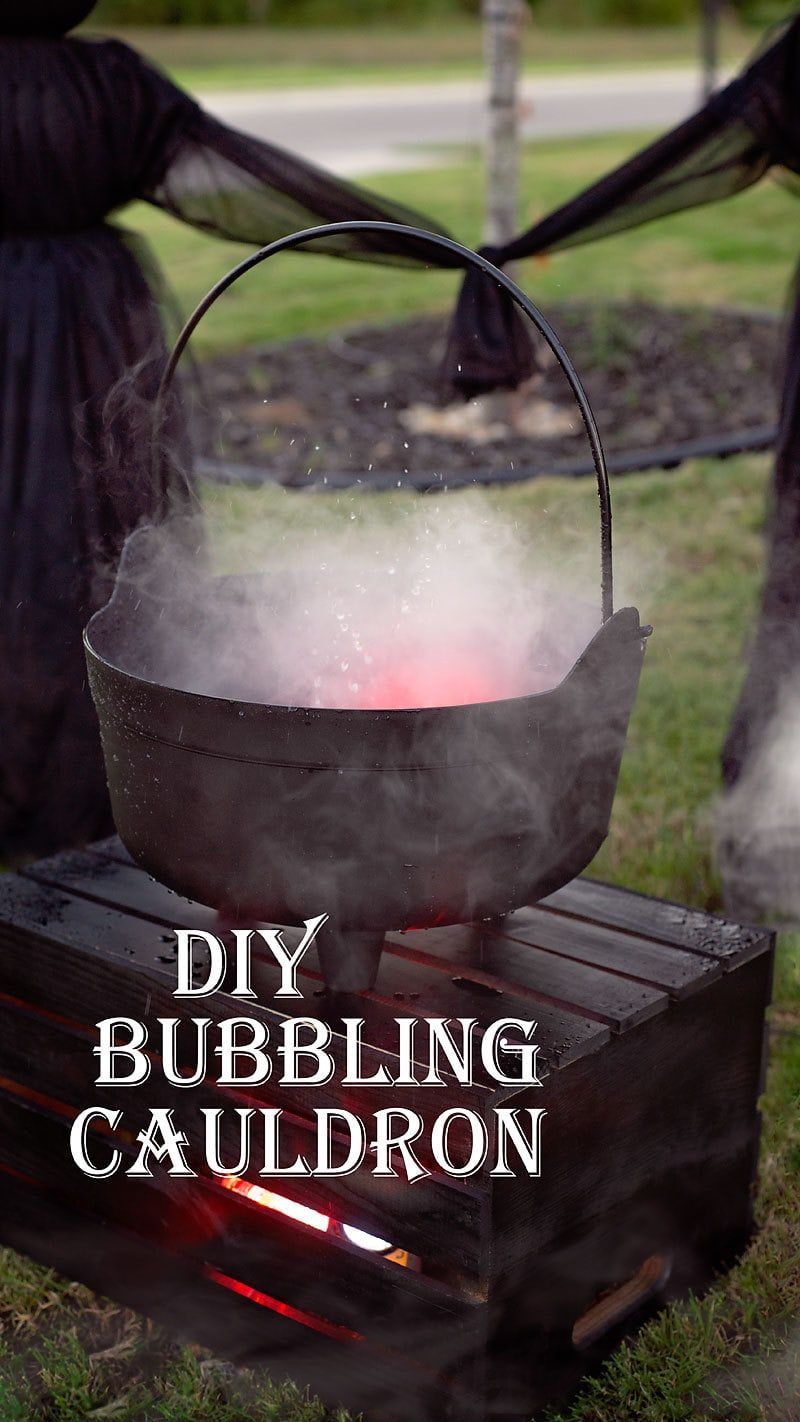 If you want something different then make the spookiest yard in the neighborhood this Halloween. Take a look.
4. Egg and Spoon Race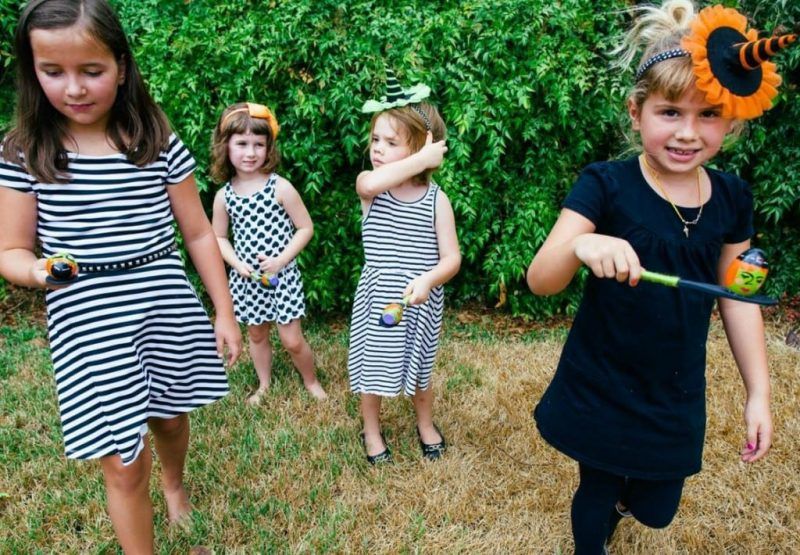 Enjoy the party with guests and capturing all the memories. Use real eggs and a Halloween version would be so much fun. Don't forget the candy corn. Check here.
5. Pumpkin Mini Golf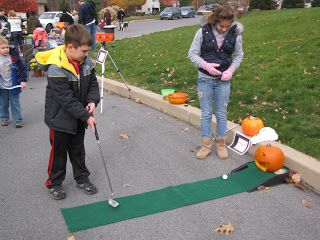 Probably our most creative game. All you need is a huge carvable pumpkin. Take a look.
6. Pumpkin Decorating Station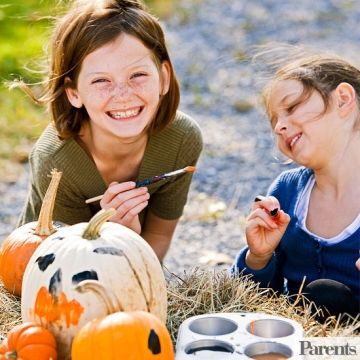 A super simple kids' party craft. Pumpkin painting can get messy, but the most important part of a kids' party is keeping everyone busy. Take a look.
7. Silly Spider Halloween Decorations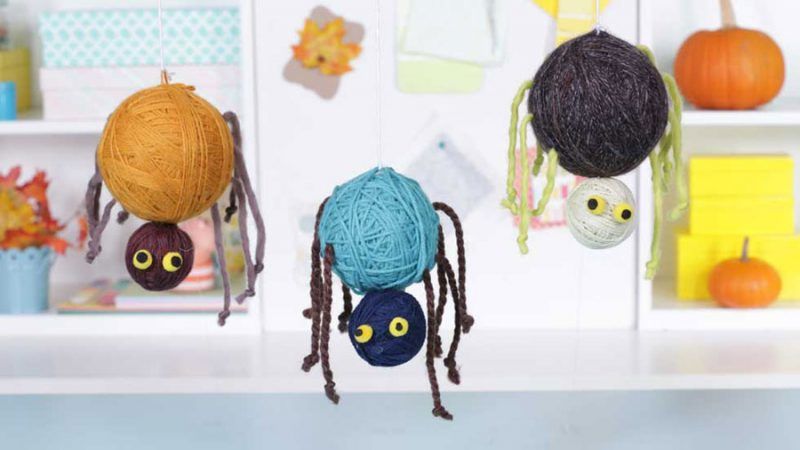 Use your creativity when thinking of Halloween activities. How to make it check here in the video.
8. DIY Pumpkin Pinata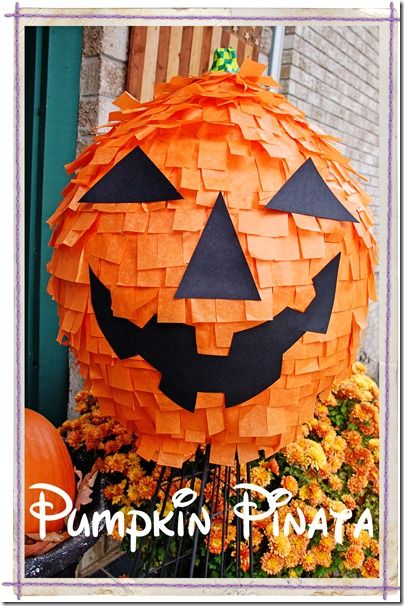 No party without a pinata! Click for tutorial.
9. Halloween Face Painting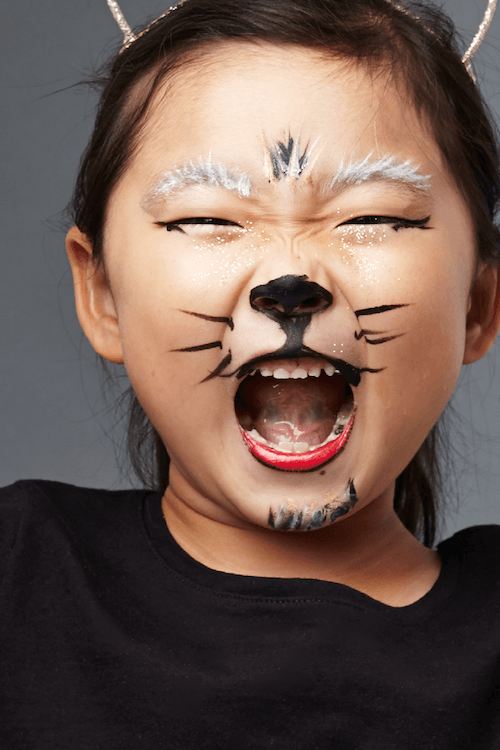 Perfect for kids' parties. This is seriously easy face painting tutorial with tips on how to remove all that paint and glitter. Take a look.
10. Feed The Monster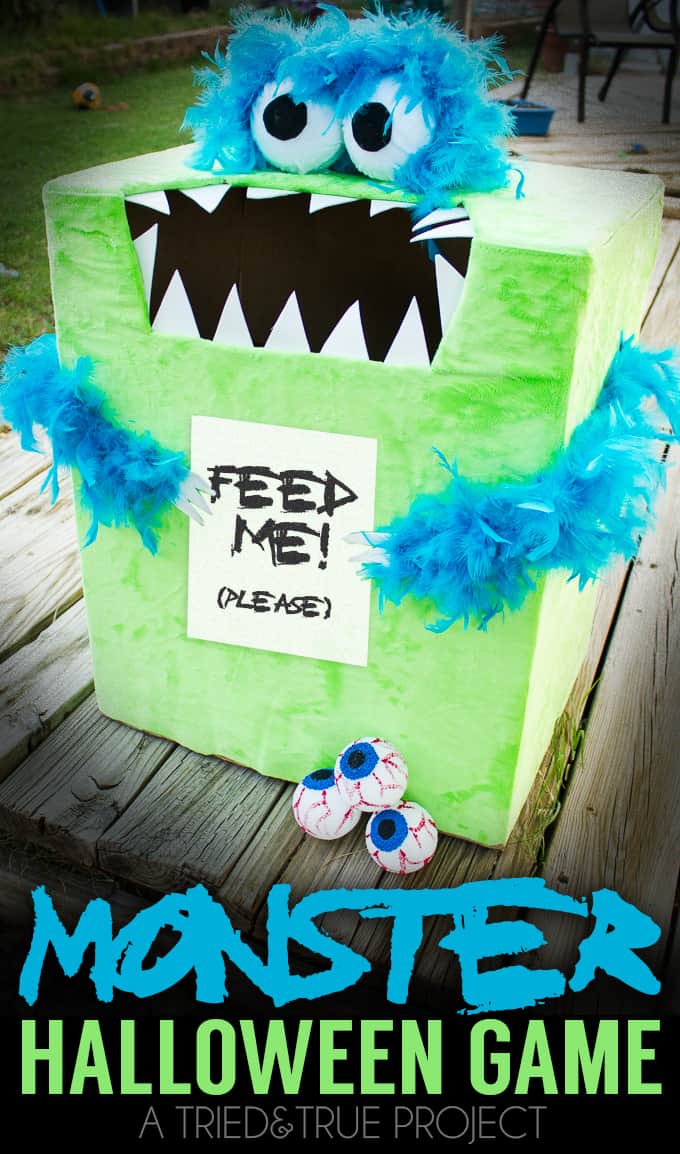 Monsters aren't perfect so you don't have to worry if it's not perfect. All materials and tutorial you can find here.
11. Pumpkin Patch Stomp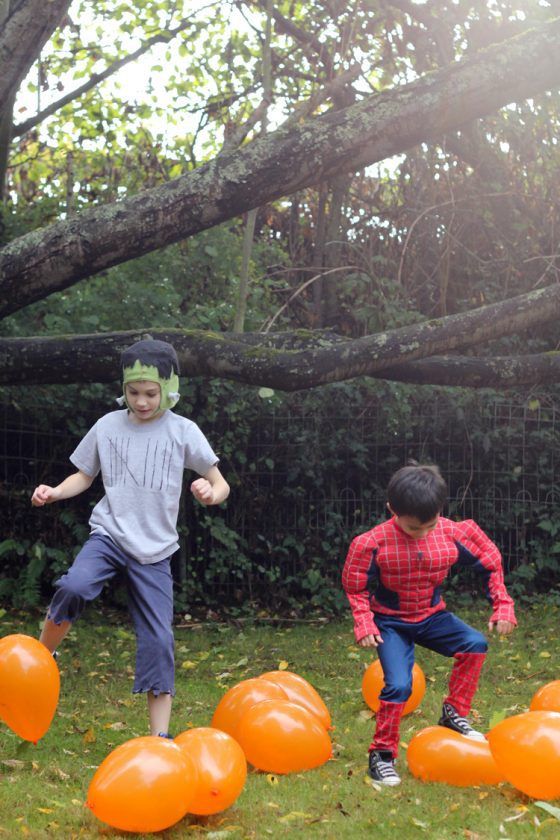 All you need is a pack of orange balloons and some little candies. Be sure that candy is small enough to fit through the neck of the balloon. Check here.
12. Frankenstein Bowling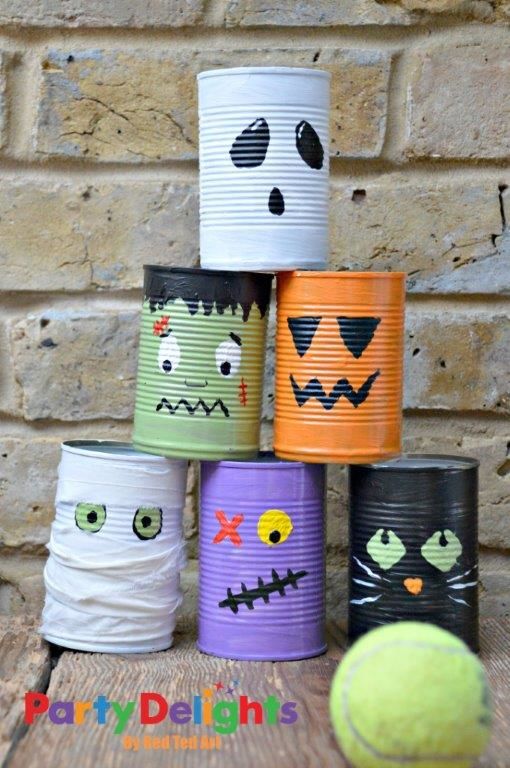 Use old baked bean cans and enjoy Halloween party game. All you need is empty & clean tin cans, acrylic or enamel paints, and brushes. How to make it read here.
13. Donut Eating Race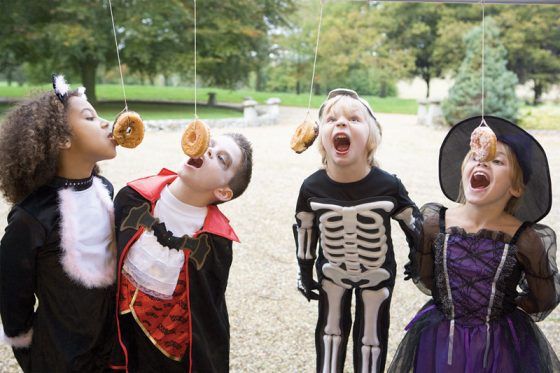 These hilarious party games are great for teens and even for toddlers! All introduction you can find here. Take a look.
14. Mad Scientist Soda Laboratory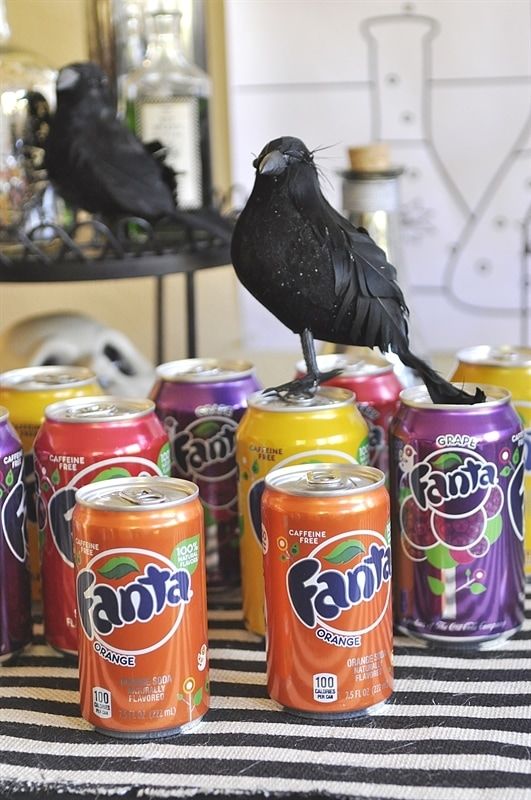 Look for some new fun twist to add to the party and let the kids mix and match their soda flavors to their heart's content! Take a look.
15. Marshmallow Toss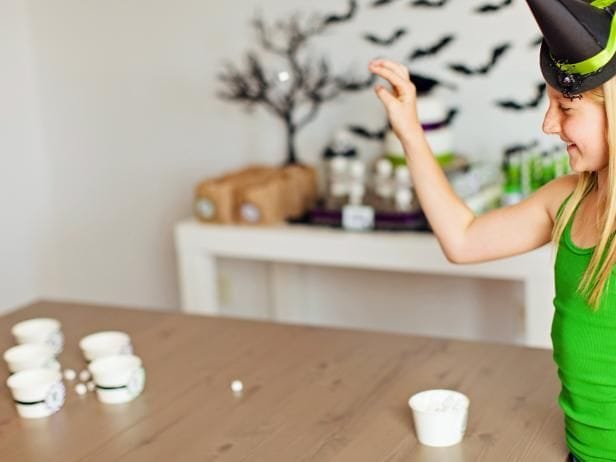 Materials needed: marshmallows, timer, plastic bags (for clean up), masking tape or cones. Separate your group into pairs and set your timer for around 1-2 minutes or any other time. How to play check here.
16. Spider Walking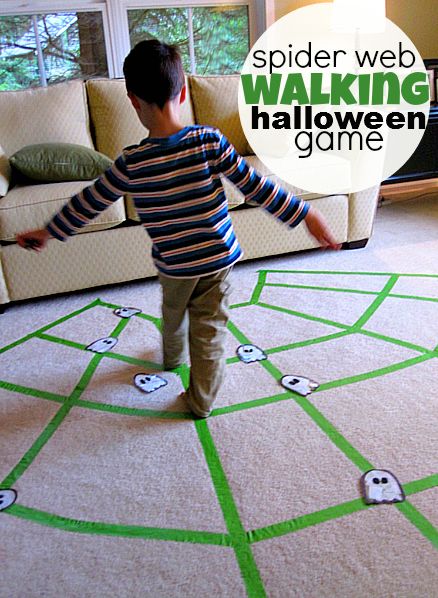 This game is simple, spooky and perfect for younger kids. The kids will be lining up to take a turn. How to make it read here.
17. Pumpkin Tree Ornaments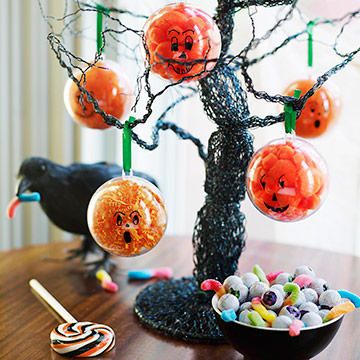 Make this cute plastic ornaments. What you'll need and how to make it check here.
18. Spiderweb Pumpkin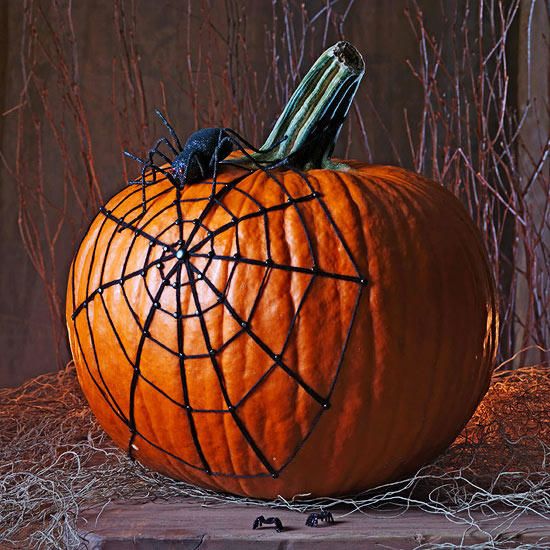 Learn how to make a spiderweb pumpkin! You have to buy a pumpkin, plastic spider, black brads, black yarn, glue. Take a look for inspiration.
19. A Frankenstein Pumpkin For Halloween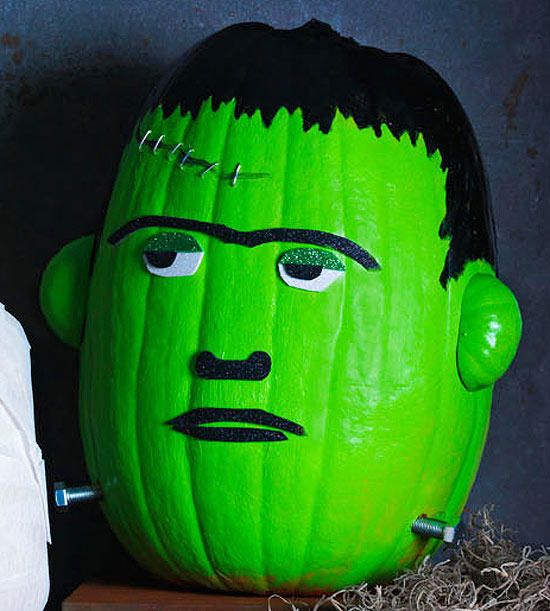 No Halloween party is complete without a pumpkin. Use your creativity when thinking of Halloween activities. Check here for materials.
20. DIY Witch Ring Toss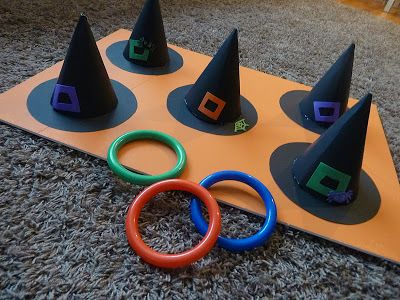 Cut out circles and the tops of the hats from black poster board and use a colored board for the base. Check here.
21. Halloween Monster Cupcakes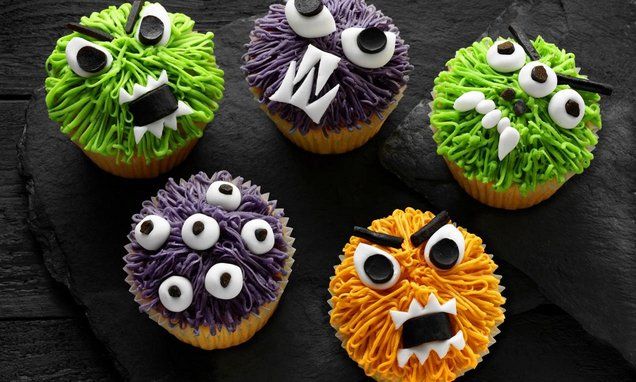 Halloween party are more concerned with how their food looks rather than taste. Monster cupcakes are fun for the whole family. For the recipe, check here.
22. Monkey-Theme Halloween Party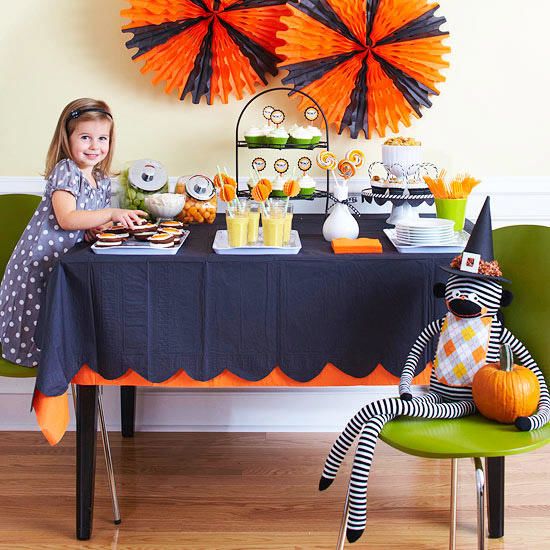 A kid-friendly sock monkey Halloween party its good idea for little ones because it's not too spooky. Check here.
23. Yarn-Wrapped Spider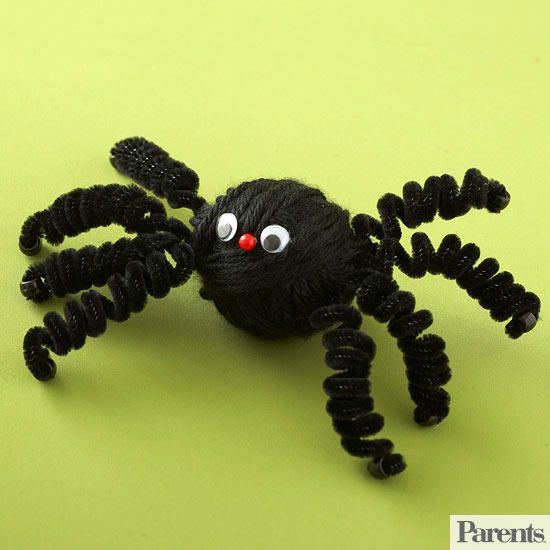 An easy project to craft at school or a home party. Make these a super simple kids' party craft. Take a look for materials.
24. Masked Marvels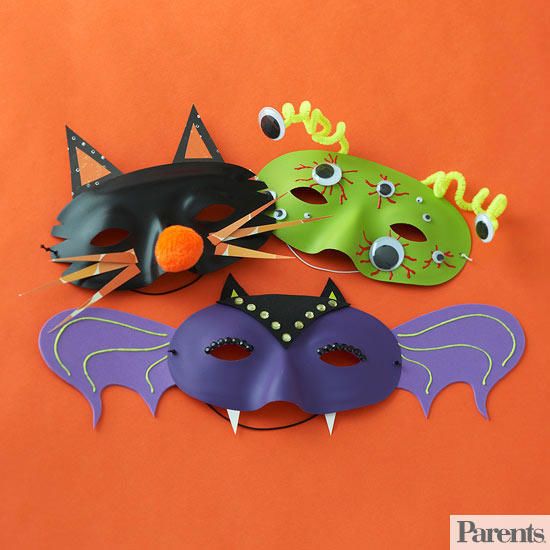 Like the carnival, these are also very popular with kids. Make your own mask with some color paint, pom-pom and create a variety of characters. Check here.
25. Mystery Box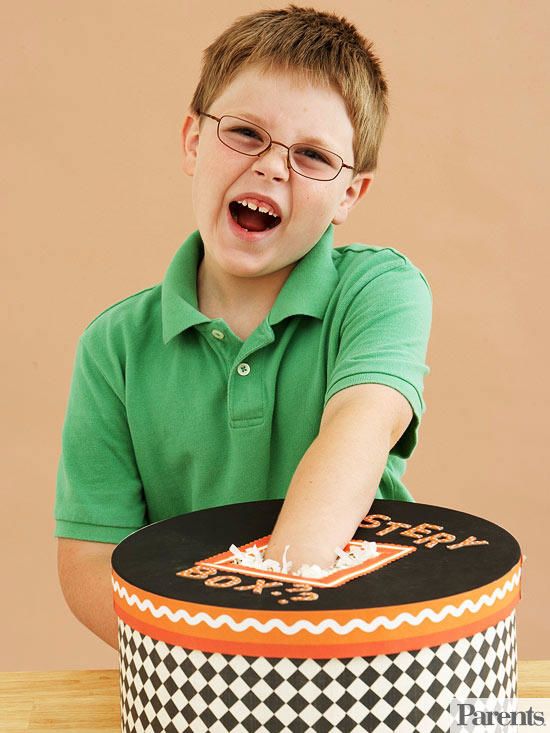 Place mysterious items inside like gooey and slimy. No peeking!! Take a look.
26. Cookie Decorating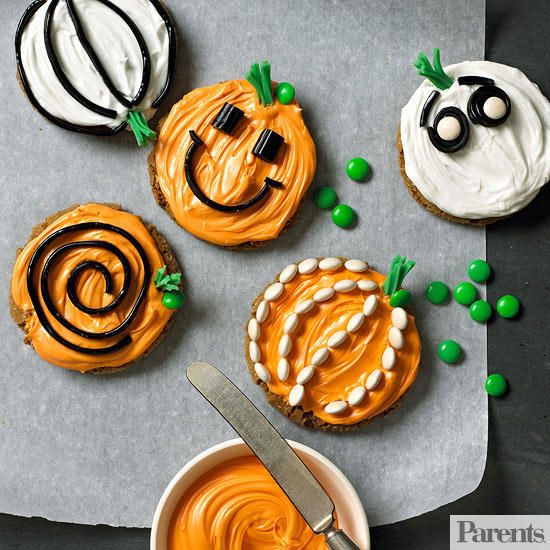 Kids can design their own sugar cookies. See Haloween cookie recipe.
27. Batty Baskets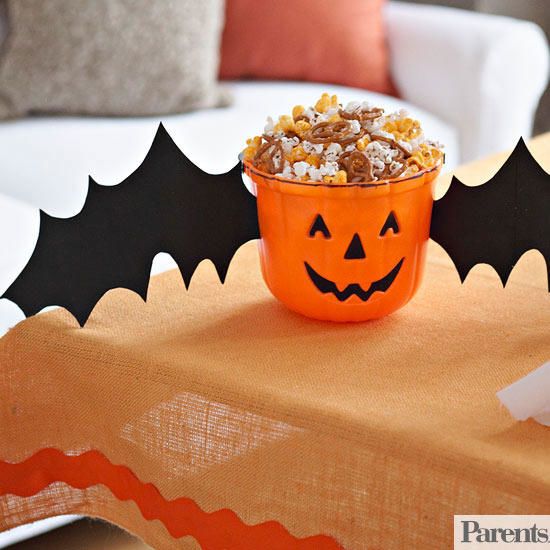 You can make food look spooky and there is one easy idea how to make it. Check out.
28. Friendly Paper Ghosts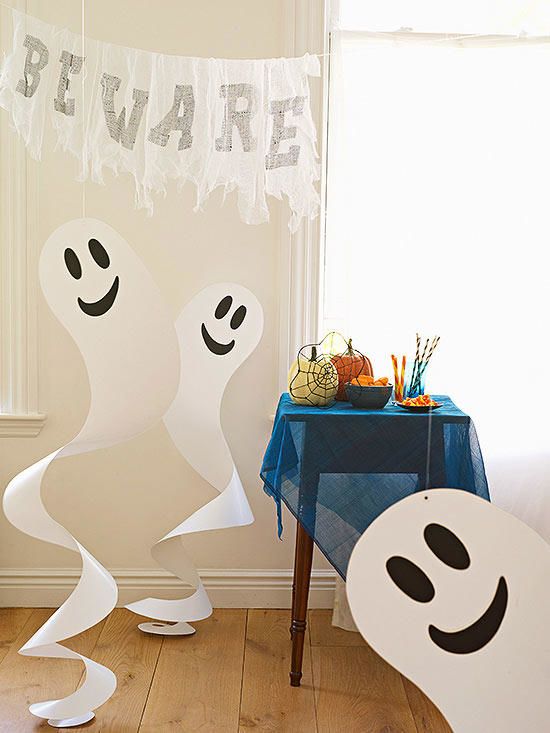 Very interesting Halloween decoration. Get into the spooky spirit with these fun kid-friendly paper projects. How to make it check here.
29. Black Butterfly Jar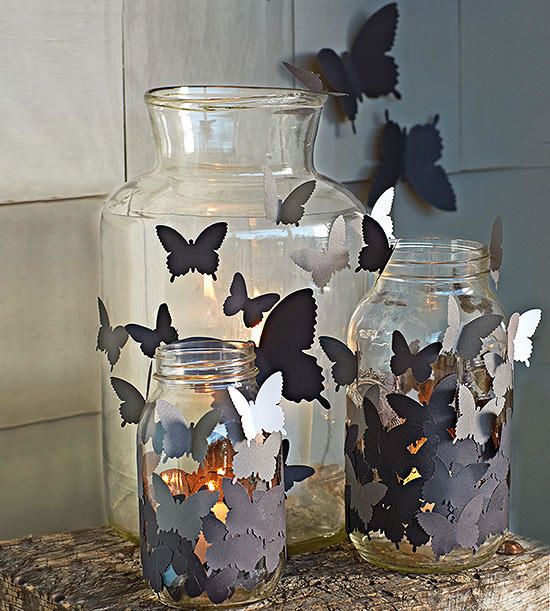 Serve some food for your guests at the party in these homemade jars. you can put lots of candy inside. Take a look.
30. Scary Cats Bags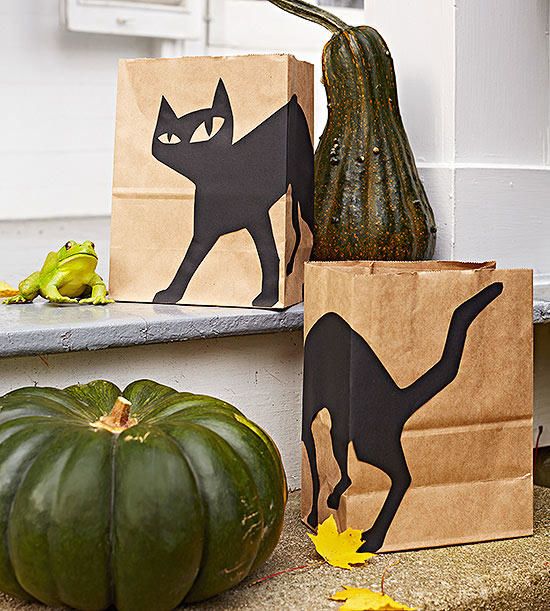 Dress up bags for the present for your friends or neighbors at the Halloween Party. Make black cats silhouette with paper and just put it on the front side of bags. Look here.
31. Paper Pumpkins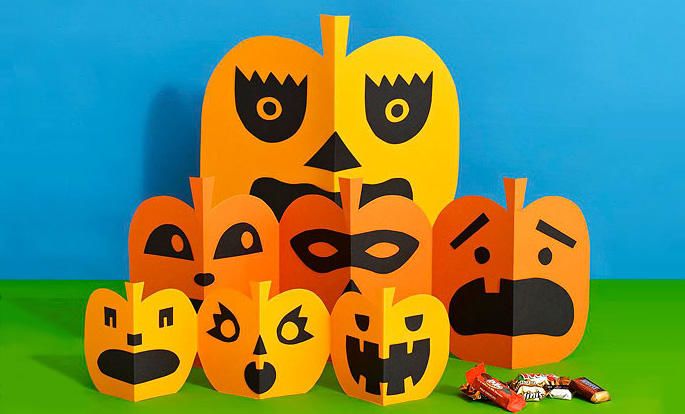 Let kids create a string of festive faces. You can also download the Paper Pumpkin Template. Click to watch video how to make it.