The school year is about to start and if you haven't started yet the preparation maybe it is creeping you out a little bit. This time of year can be scary but among everything exciting time for all ages. One way how you can finish summer and make this time a little bit easier is to prepare a fun back to school party or if you are interested you can take a look at our 51 back to school ideas and choose what you like.
I hope these ideas, like treats, organizing tips, printables, gifts, and more, will help you to make great memories for a lifetime with your family.
1. Back to School Cookies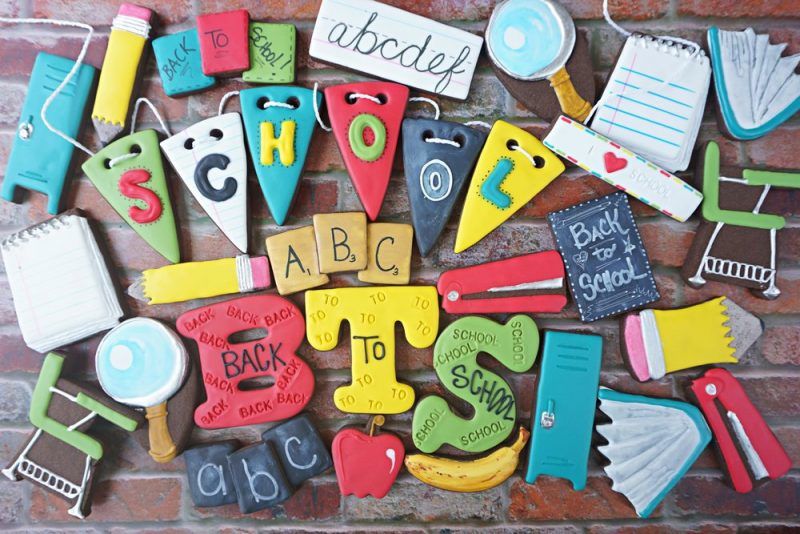 These so colorful and sweet cookies area great way to have fun with your child while preparing them for their first day at school. Idea via cookiecrazie
2. Back To School Treats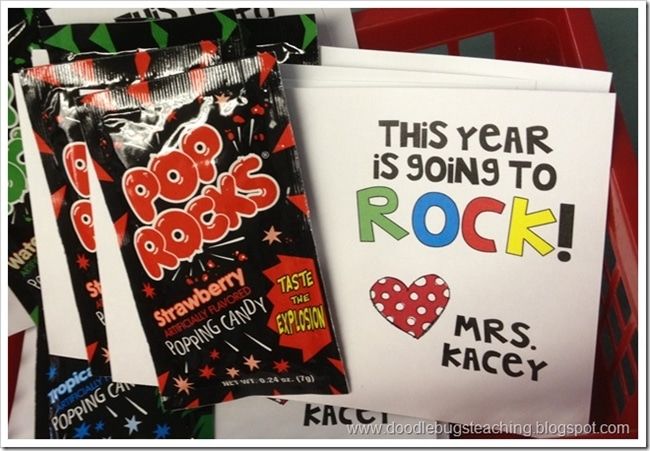 Funny way to treat your kid on his first day at school with his favorite candy and a funny card. You can download cards here.
3. Back t School Feast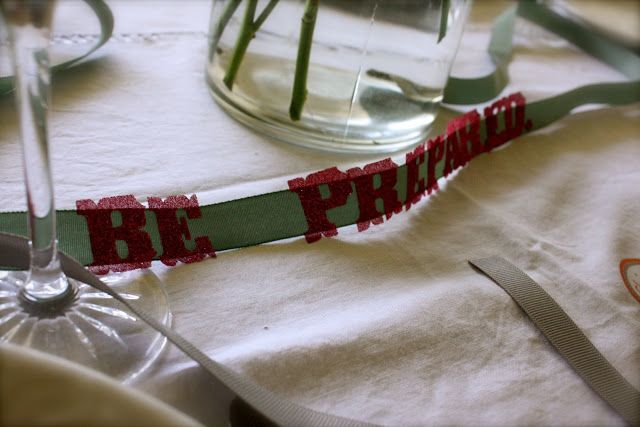 If you want to prepare some back to school feast for your kid this is a great idea. Check it out here.
4. Craft Stick Pencil Bookmarks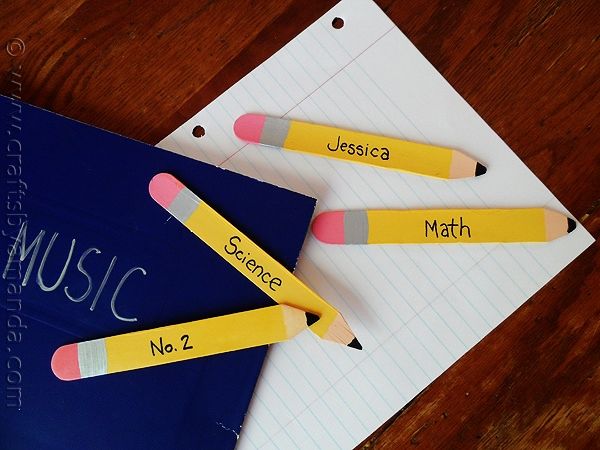 Great gift for the first day at school for most age groups. You can see it here.
5. Back To School Crayon Favor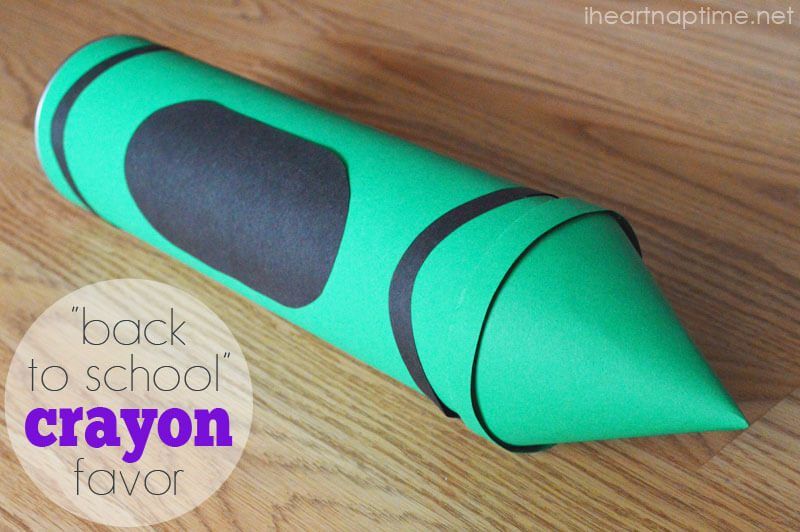 It is so easy to make and it takes only a 30 minutes to finish it. It can be a great gift for your kid or for the teacher. Here you can see how to make it.
6. First Day at School Certificate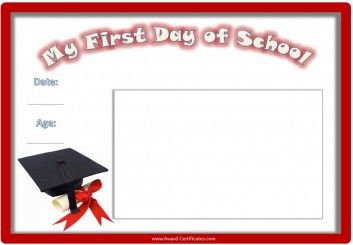 The first-day certificate is a great way to this occasion. You can also put a photo of your child on it. See it here.
7. Personalized Pens Gift Idea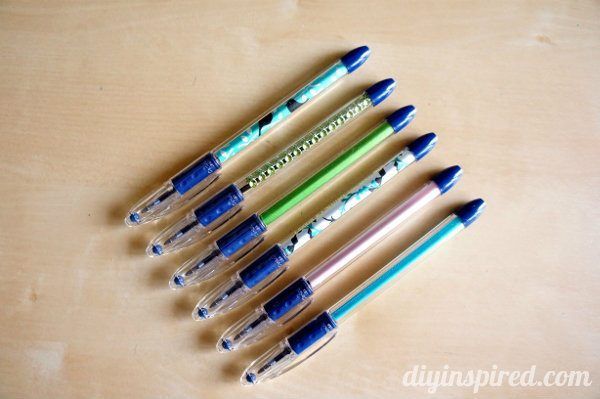 Take some time and make this so special personalized pens for the first day at school. Here you can see how.
8.Dry Erase Clip Board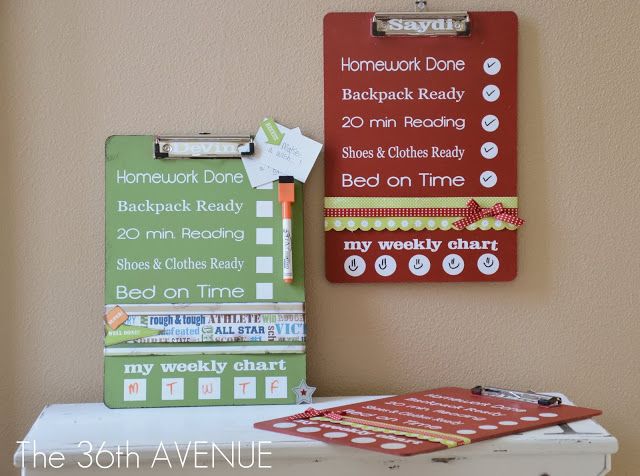 Funny way to help you and your child how to run with all the school preparation. Here is a tutorial.
9. Back to School Bag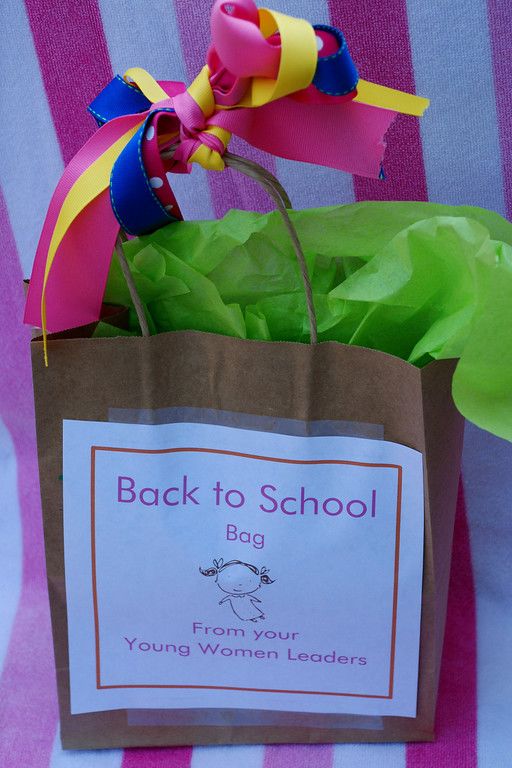 You can fill it with lots of goodies as you like. Your child will be so thrilled. Link is here.
10. School Tools Gift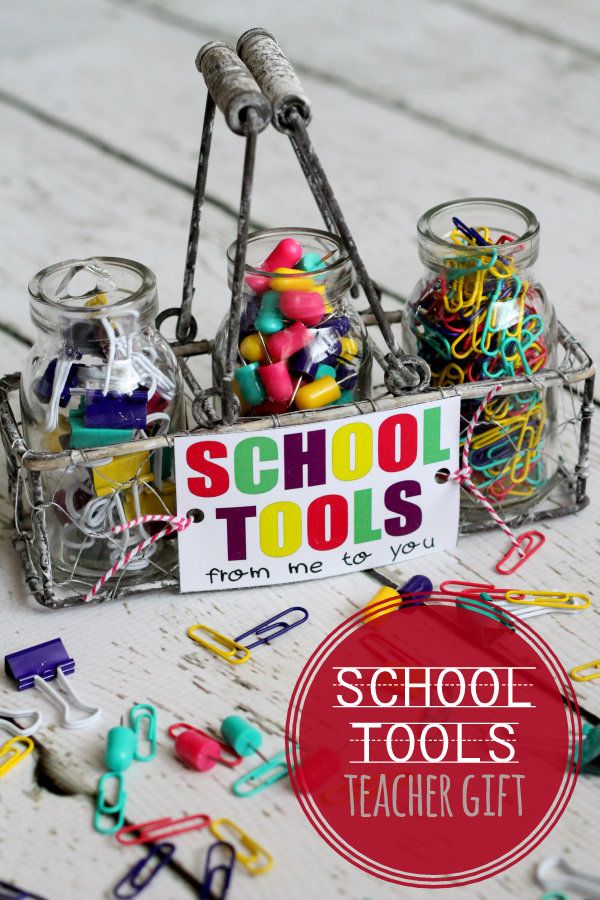 A lovely way to store some school tools. Here is how o make it.
11. Lemon Cake Mix Cookies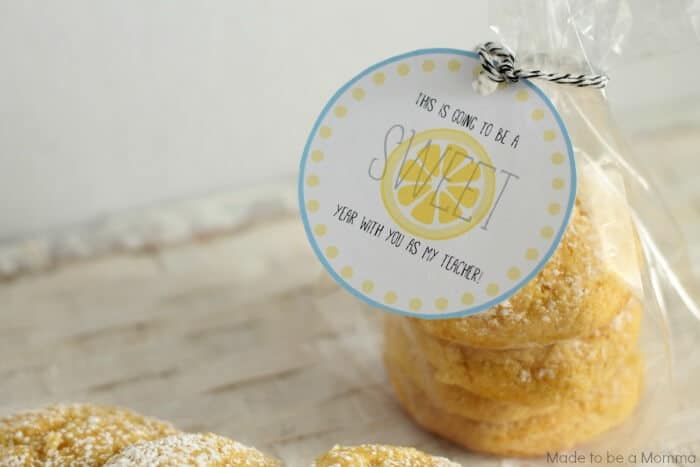 If you want to give something sweet for a teacher you can make these easy cookies. The recipe is here.
12. 7-Up Back to School Treat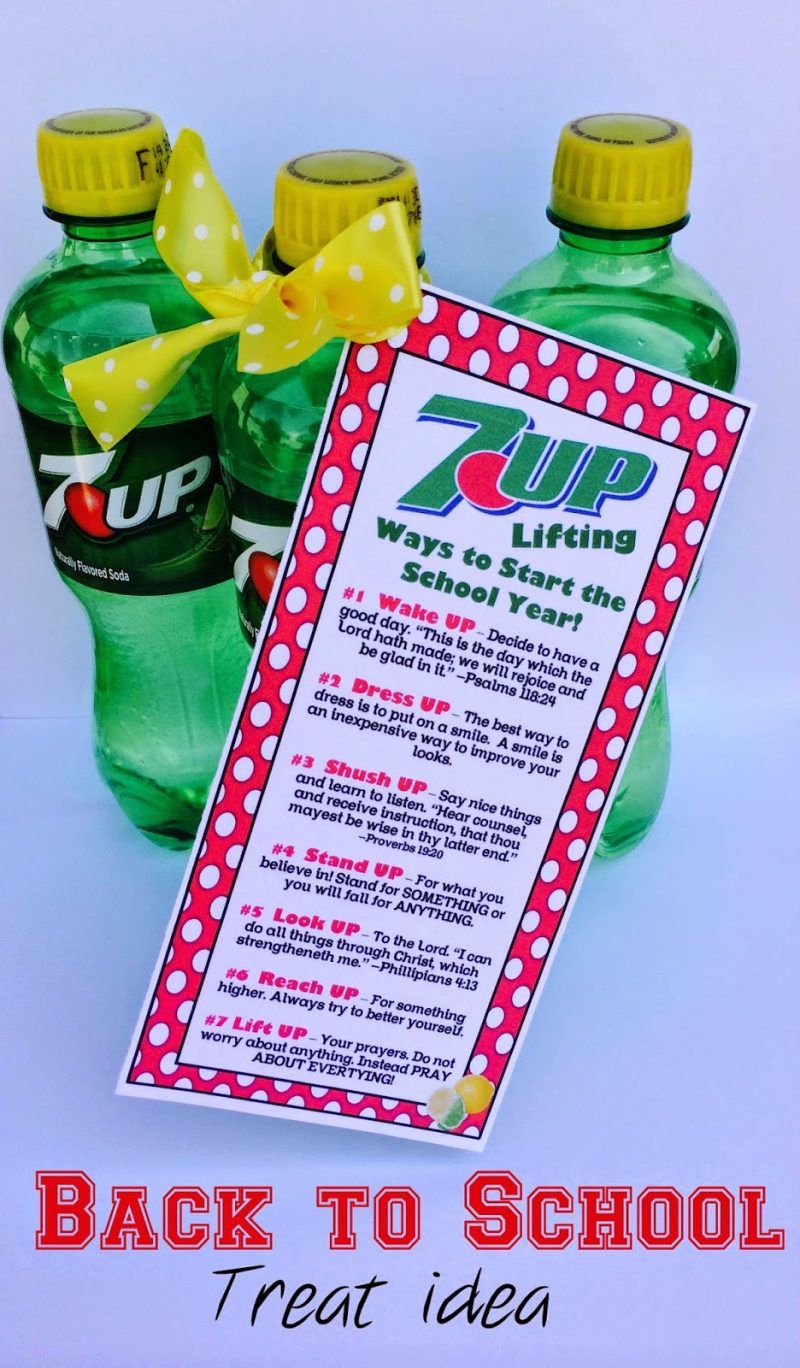 This is one lovely idea about how to encourage your child on the first day at school. I love it. Idea via marcicoombs
13. Back-to-School Cupcakes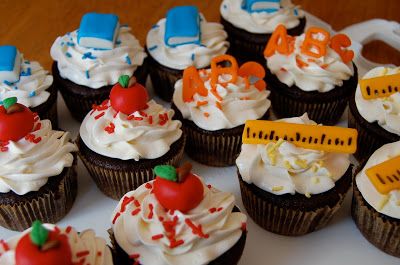 Lovely cupcakes are also a great idea for the first day at school. Recipe via chefmommy
14. Clothing Labels for School Week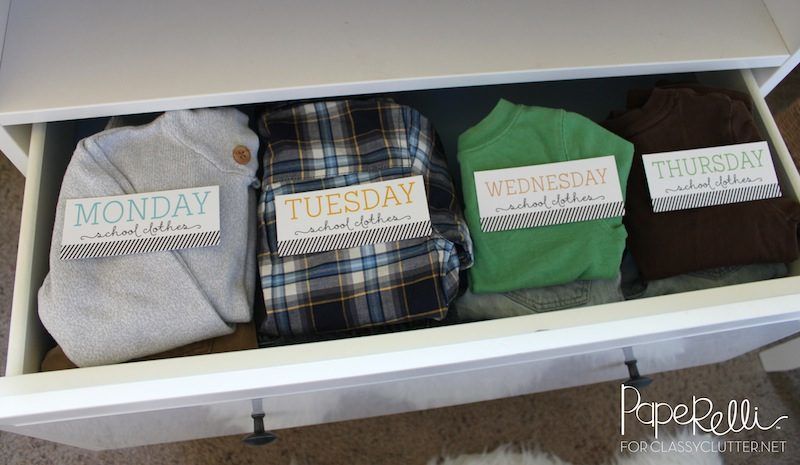 This is the idea of how to organize your child clots. Idea via classyclutter
15. Survival Bag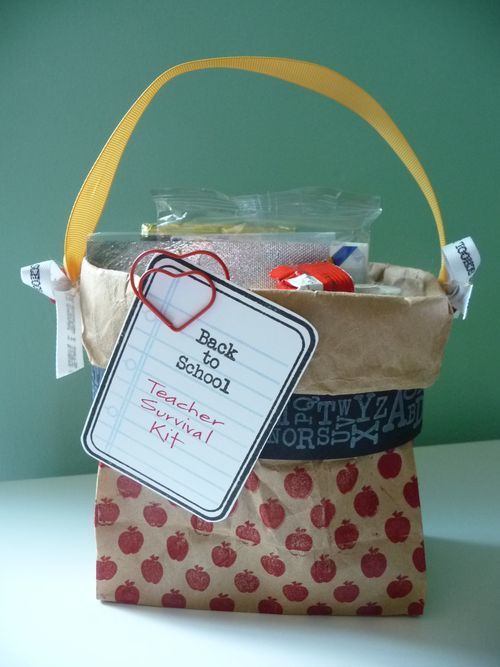 Treats are helpful for getting back at the teacher routine. Idea via showandtellblog
16. Teacher Supply Holder Gift Set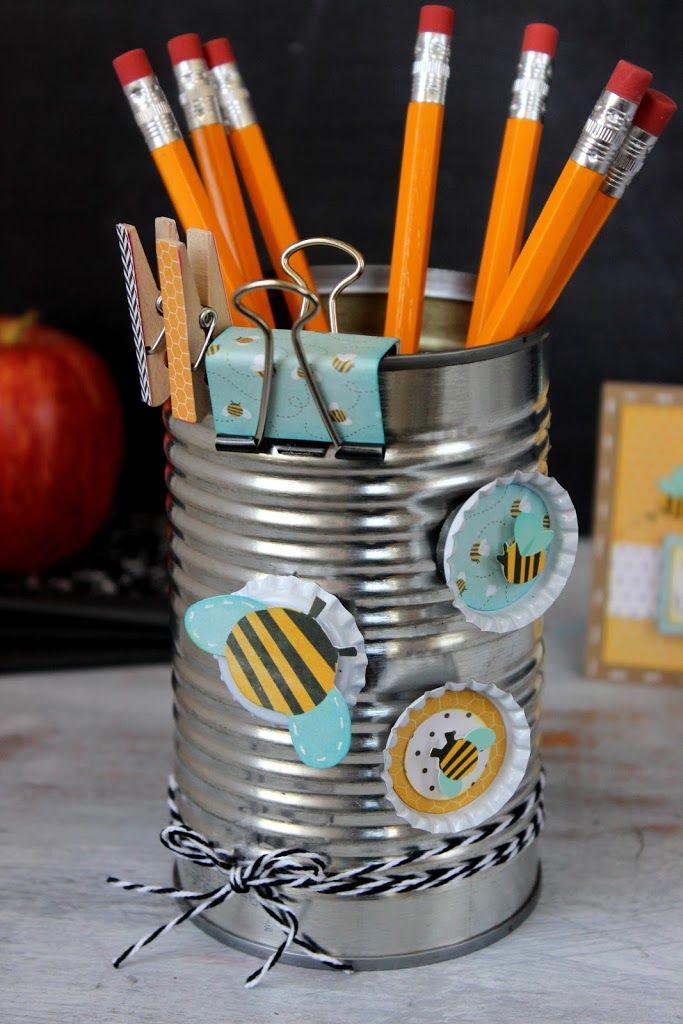 A gift for teachers who are very busy. Check it out here.
17. A Simple Homework Caddy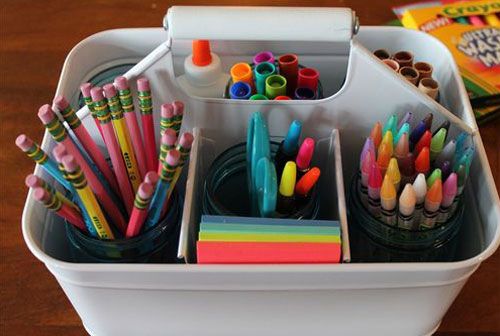 Take some time and put together a little homework caddy. It's a great idea to prepare your kids for school and help them to be organized all school year. Idea via cleanmama
18. Erasers Wrapped as Candy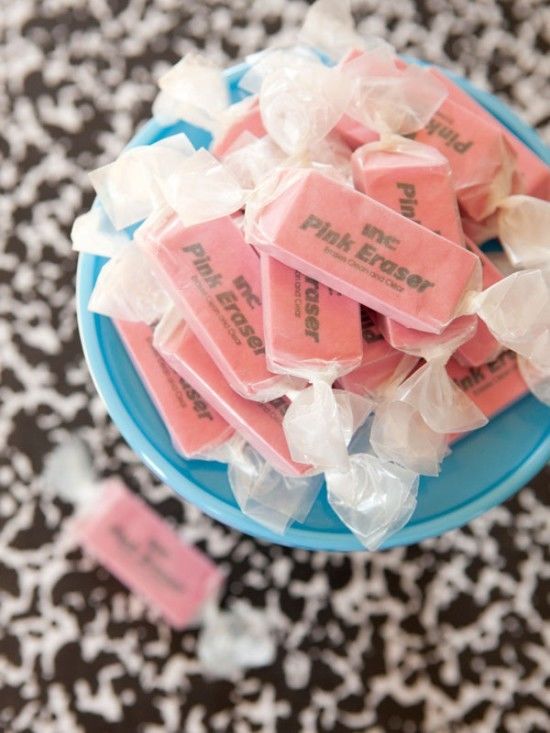 Great gift for kids on their first day at school. Idea via lilluna
19. Simple and cute button bookmarks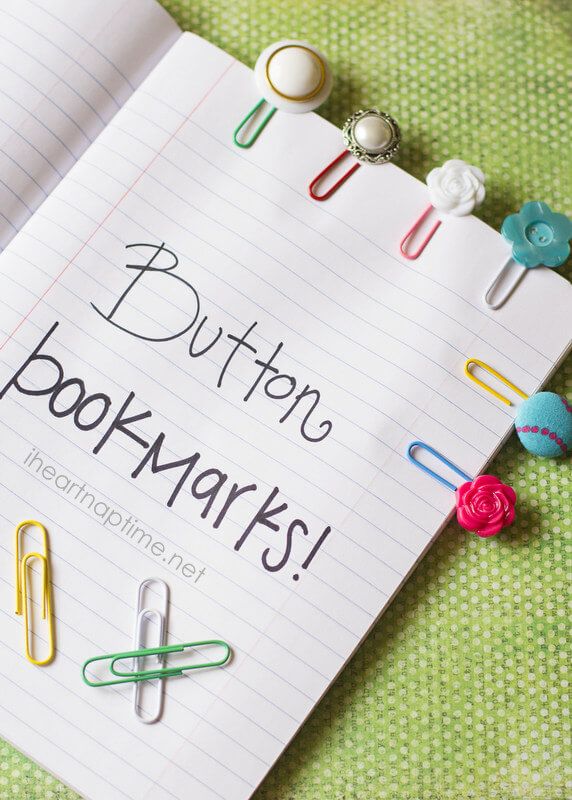 This can be your beautiful bookmarks also. Go and see at iheartnaptime
20. Welcome gift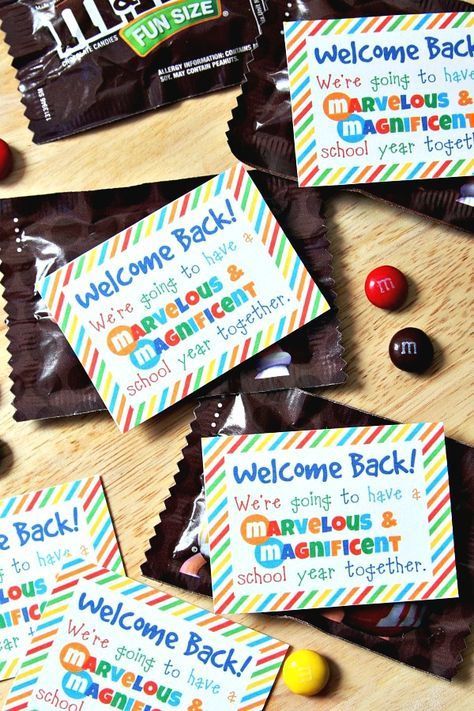 This is such a cute way to start a school year. Try at home if you like. Idea via happygoluckyblog
21. Back to School Party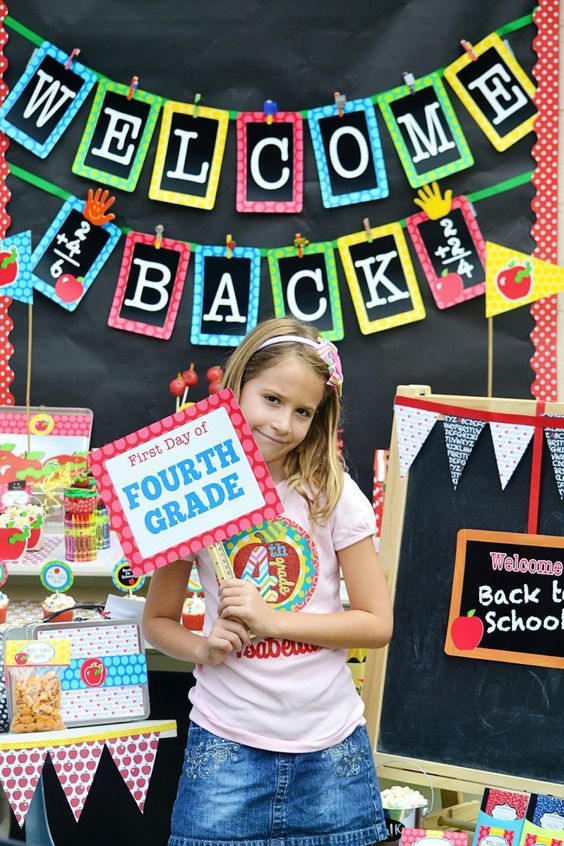 If you want to prepare a back to school party here you have some good ideas. Idea via happyhomefairy
22. Glowing Bracelets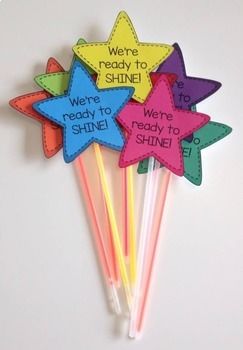 Celebrate the first day of school with glowing bracelets or sticks with encouraging message for all of the kids. Idea via teacherspayteachers
23. Special Gifts for First Day at School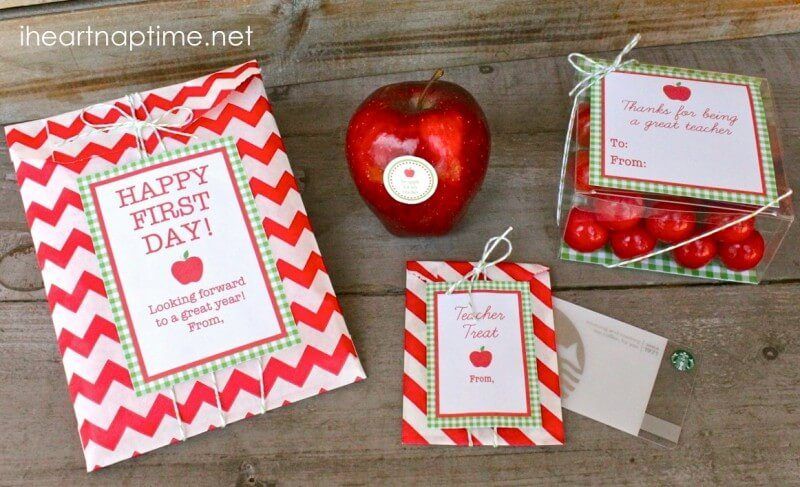 A lovely way for making your kids back to school experience a memorable one. Click here.
24. Crayon Packs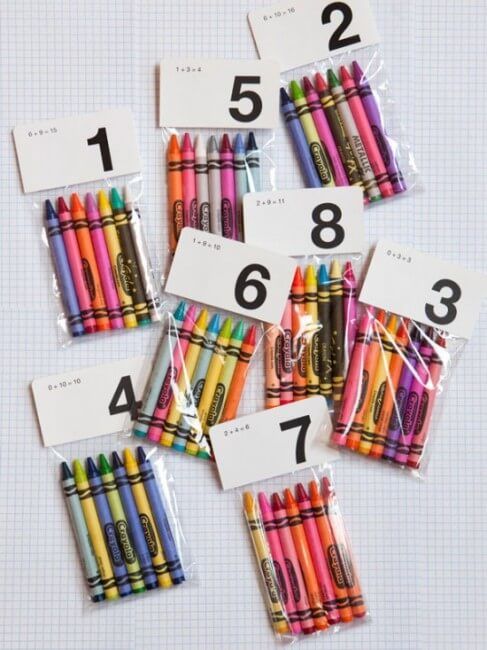 Funny way to make a special gift for your kids by teaching them math. Idea via iheartnaptime
25. Get crafty with Book Covers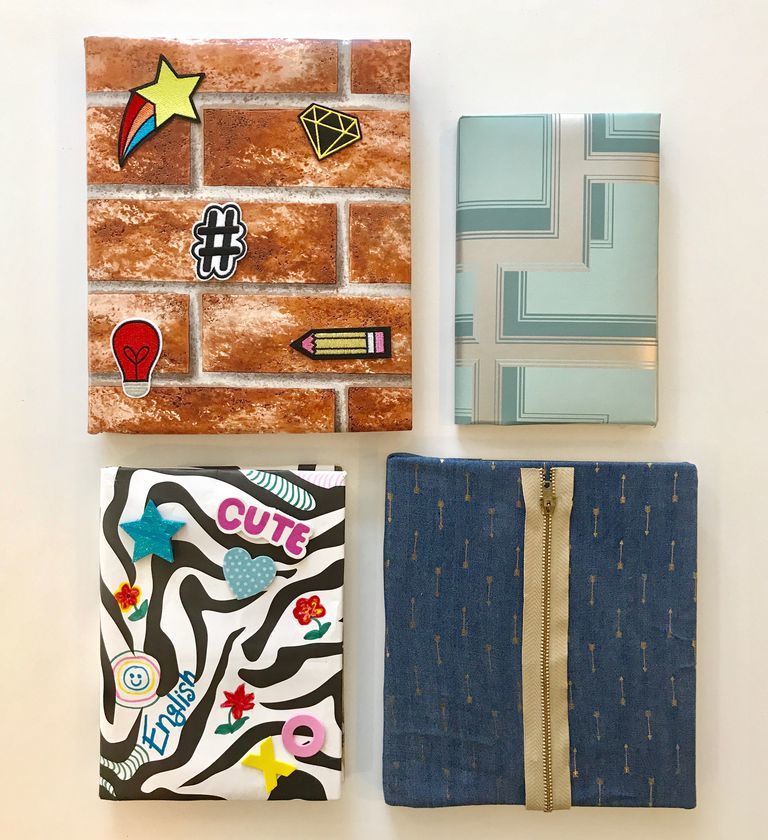 Use colorful wrapping paper for books and notebooks that you can decorate with funny stickers. Idea via goodhousekeeping
26. Pom Pom Bunny Pencil Toppers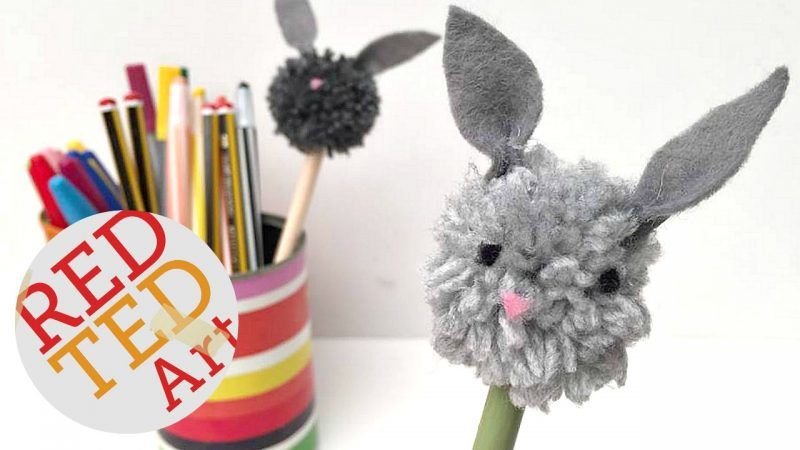 These funny pom pom bunny pencil toppers are easy to make at home and this will definitely make your kid happy. Try to make it.
27. Back to School Desk Organizer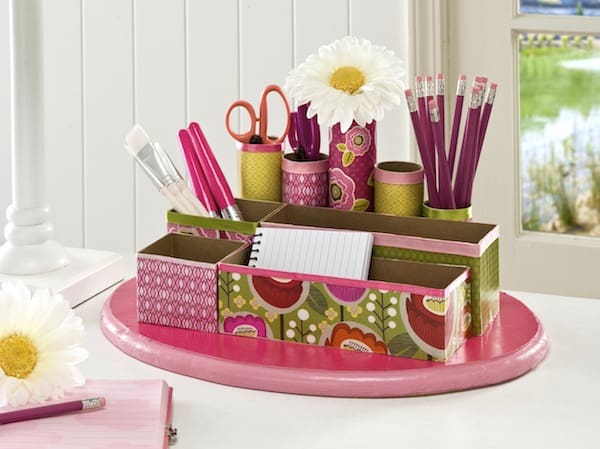 If you want to recycle cereal boxes or paper towel rolls you can make this lovely desk organizer. Idea via modpodgerocksblog
28. Back to School Boards
Great way to encourage kids for reading. What is your superpower? Idea via weareteachers
29. Back to School Graham Cracker Pencils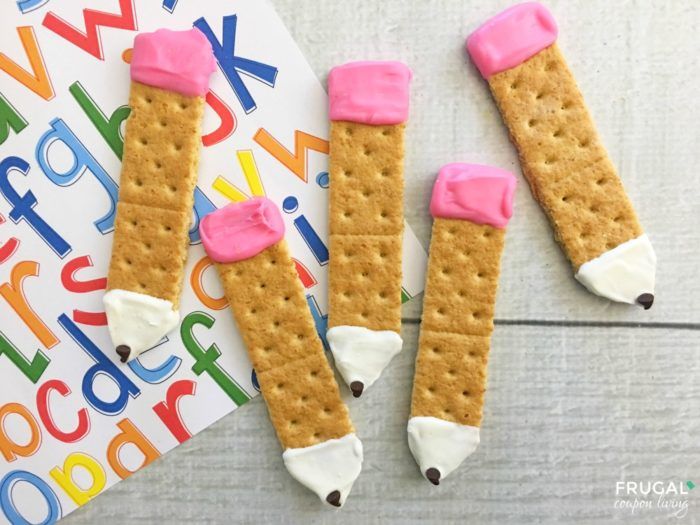 Take a look at these lovely and funny crackers. Enjoy this Graham Cracker Pencils recipe.
30. Heart Pom-pom Bookmark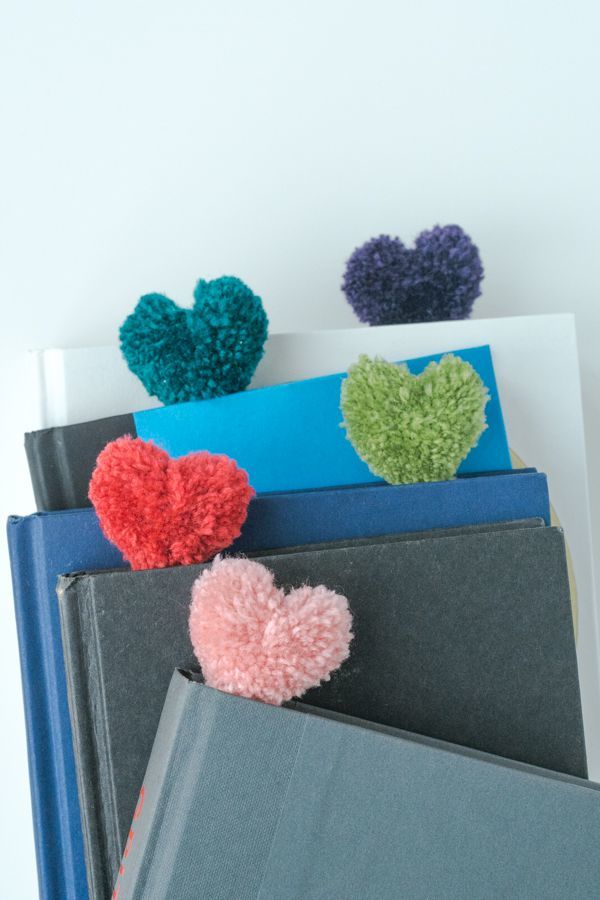 These incredible cute pom pom bookmarks you can make with your kid. Idea via designmom
31. Glitter Pencil Cases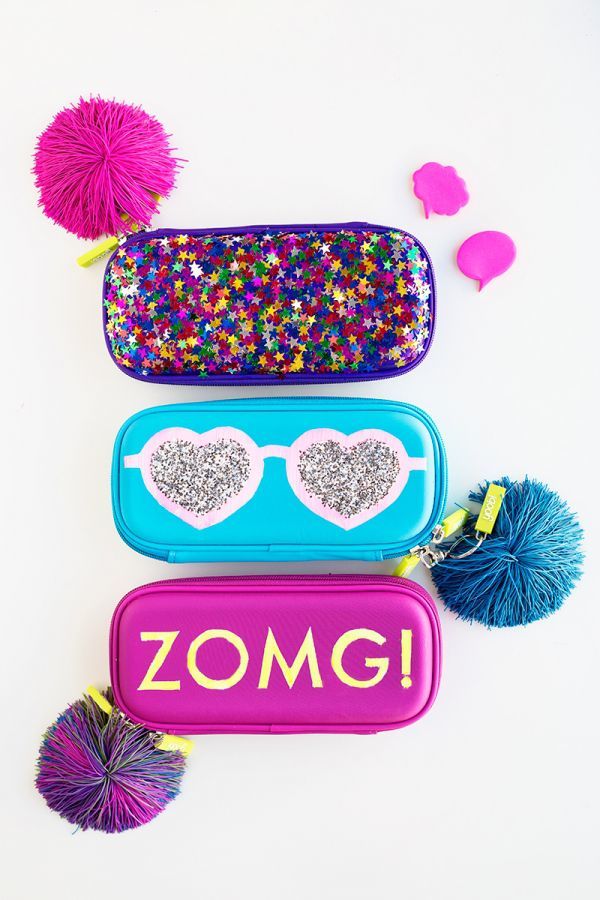 Here is the idea for taking some time with your kid and make some prep for school. These pencil cases are easy to make and look so sweet and colorful. How to make it look here.
32. Confetti Pencils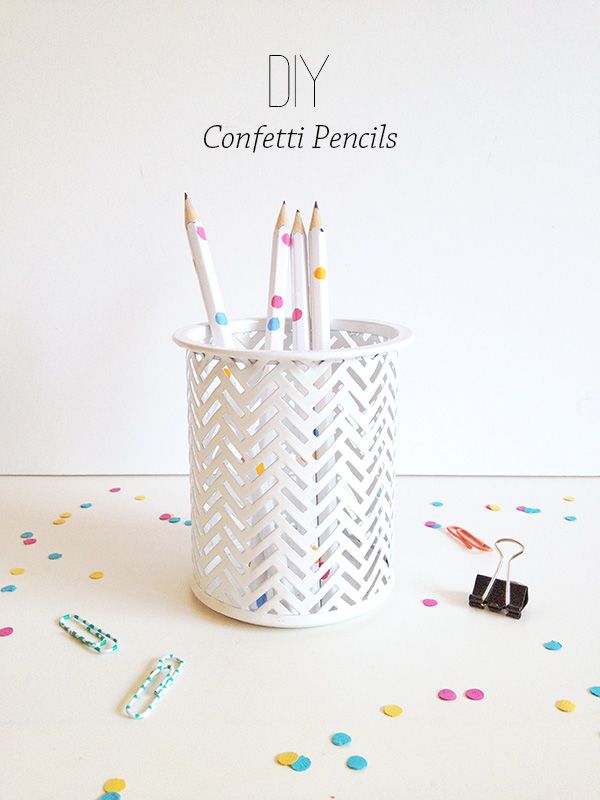 If your pencils are boring you can refresh them in a few minutes with some confetti. The recipe is here.
33. Beaded Backpack Tags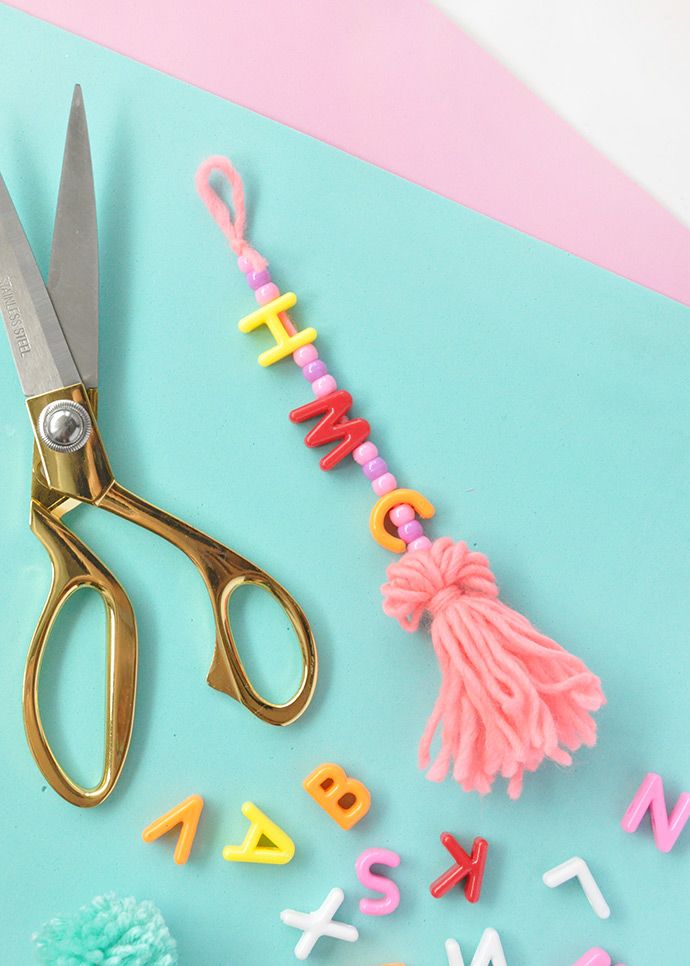 You can make tags for your kid backpack, there are thousands of idea. Write a name, initials, pom poms, favorite animal etc. Idea via handmadecharlotte
34. DIY gradient calendar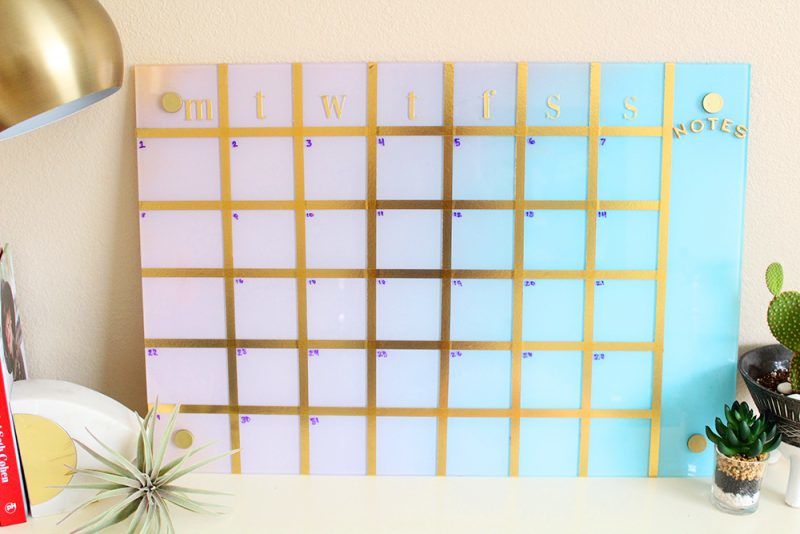 You can do it yourself at home for your kid as a back to school gift. Idea via blissmakes
35. Washi tape crafts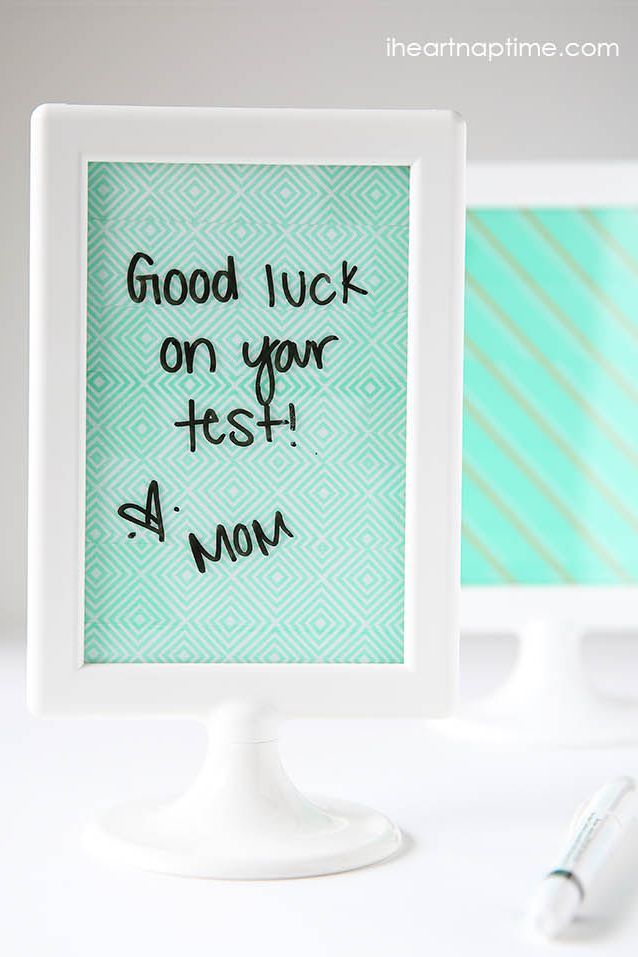 Great way to leave a message to your kid and make her day special. Idea via iheartnaptime
36. Diy Picture Frame Photo Prop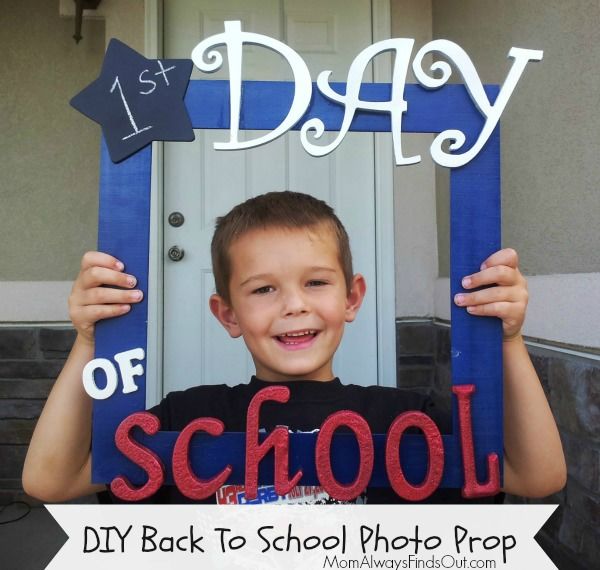 Cool way to make some memories of the first day of school.
See here if you want to make it.
37. First Day of School Faux Chalkboard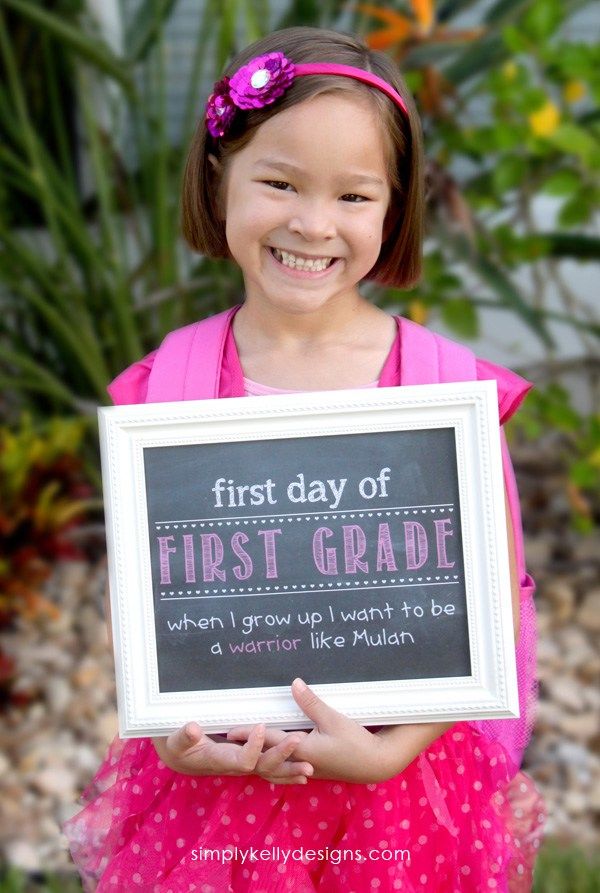 What you wanna be when you grow up. Idea via simplykellydesigns
38. Memorie Board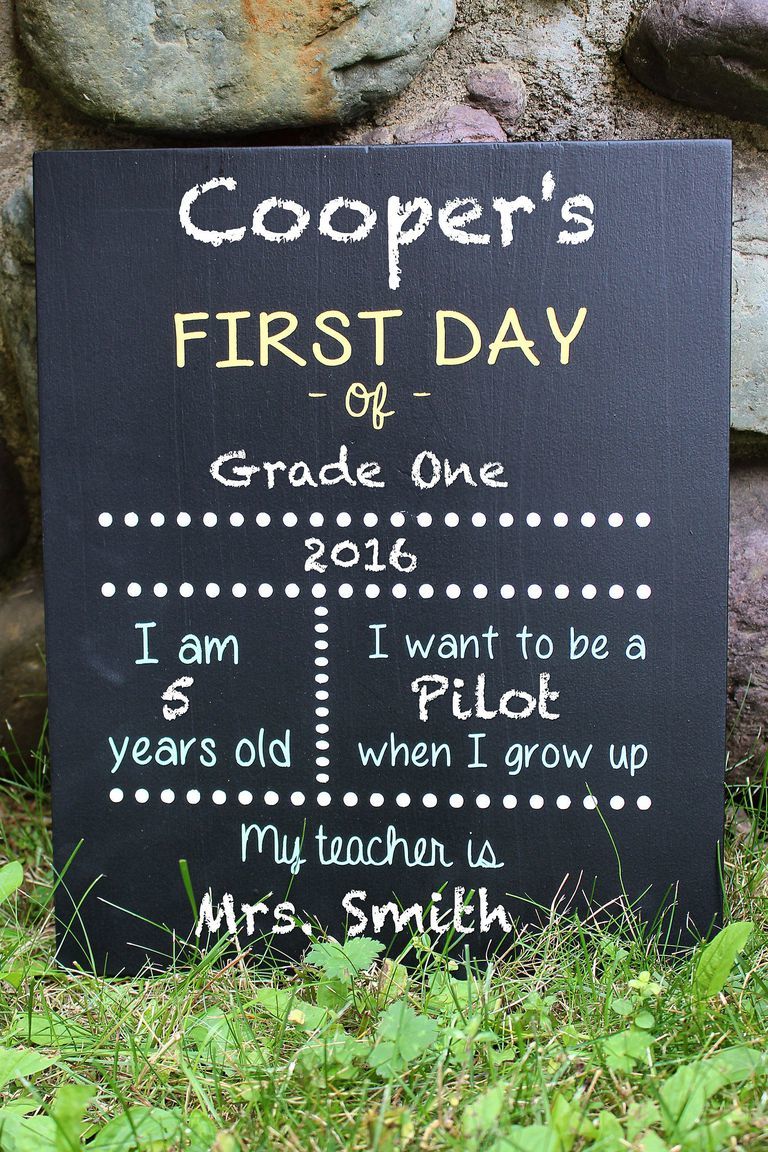 Make a photo with your kid and this board for lifetime memories. You can buy it here.
39. Candy Pencils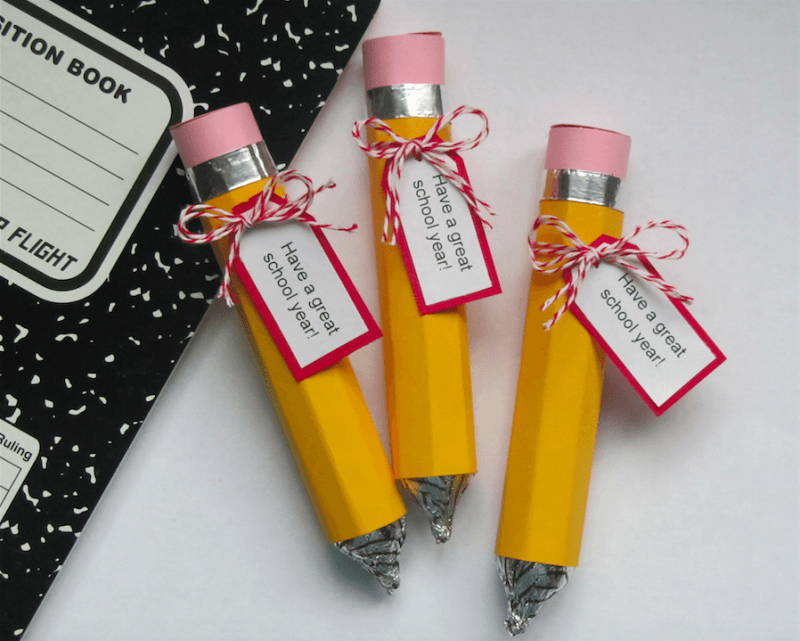 Buy some favorite candy for your child and make him a back to school gift with a happy quote. Try to make it.
40. Back to School Fun Gift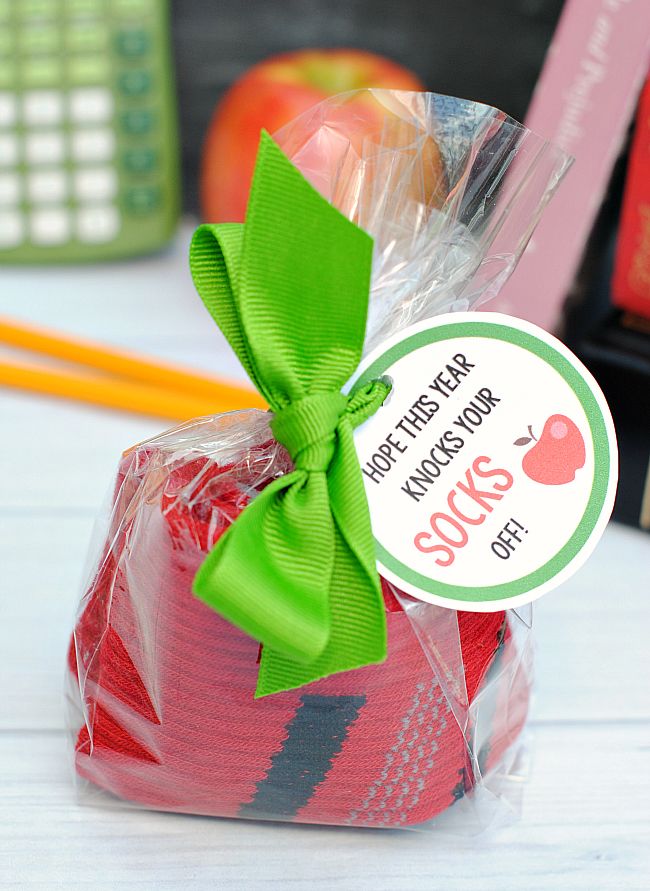 This socks gift is so lovely and sweet. Wrap some pair of socks and surprise your child. Idea via fun-squared
41. Lunchbox Notes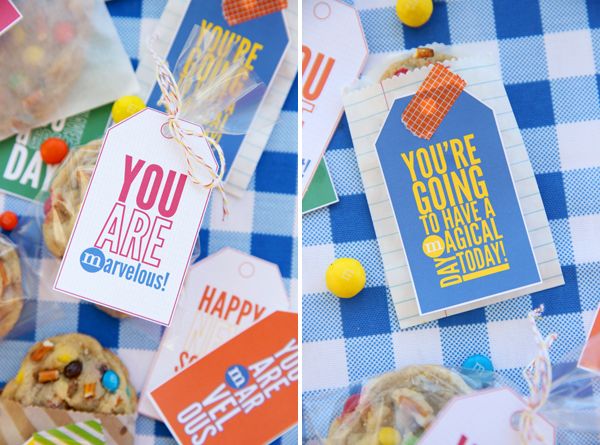 This lovely lunchbox notes you can make for every day on a school week to surprise and encourage your kid. How to make it look here.
42. Zippered Pencil & School Supplies Case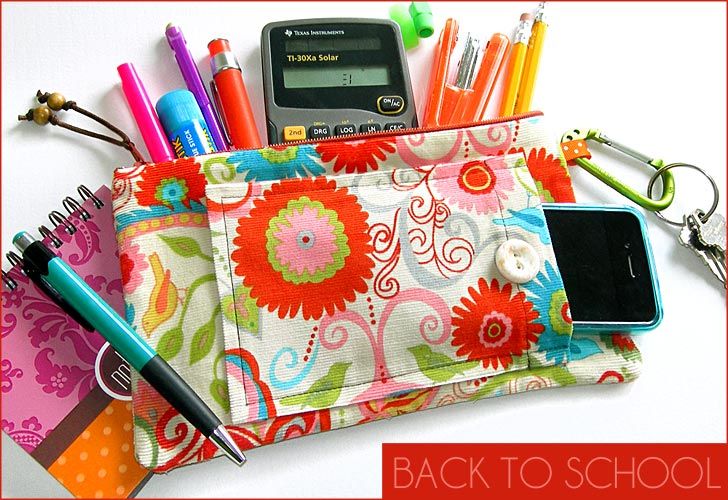 Make one colorful and lovely case for pencils and all the school supplies at home. For how to make it click here.
43. Notebook Lunchbag
Lunchtime is always the fun! When it comes to packing your kid's lunch, one thing that you must keep in mind is that presentation is all important. See here.
44. Days of the Week Closet Tags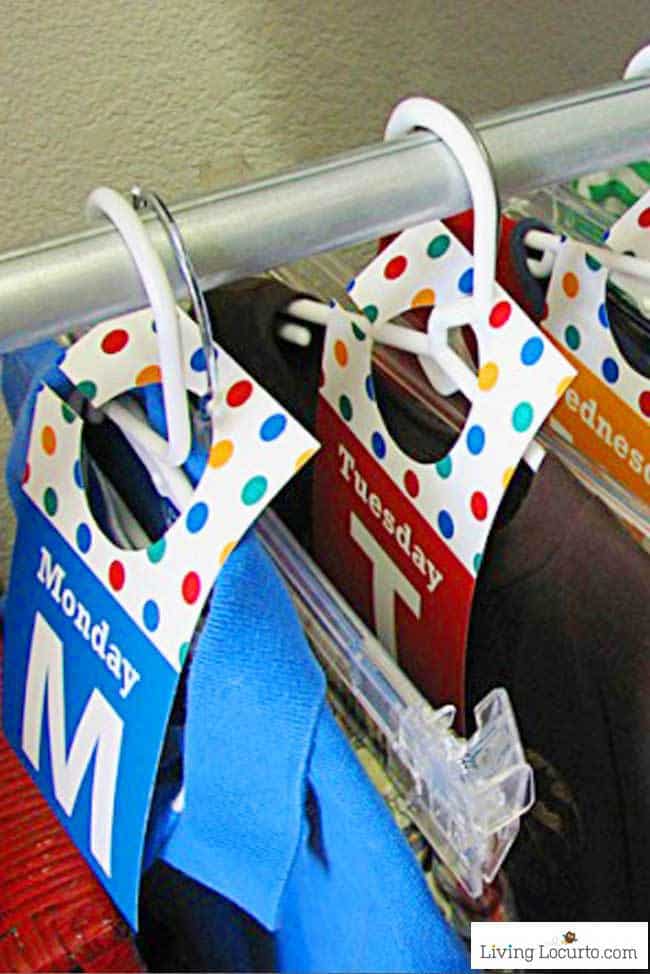 These printable tags are an easy way to get organized for back to school and help kids to get dressed on their own in the mornings! Check it here.
45. Back to School Keepsake Box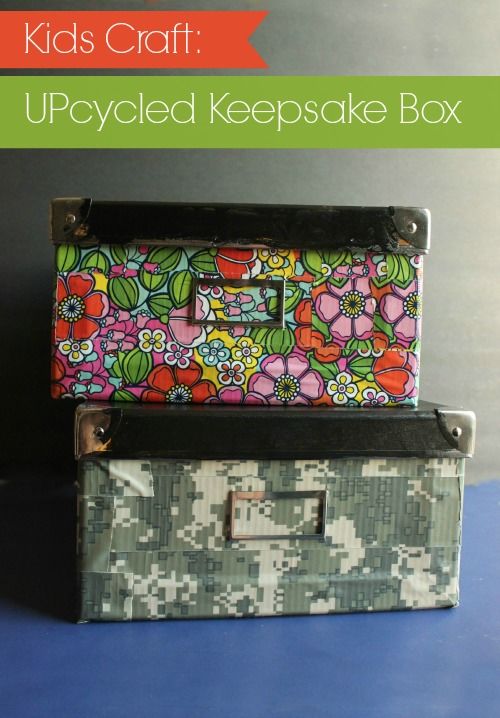 Together with your kid, you can turn an old box into a personalized keepsake box. It is a cool way to collect some school stuff. Try it here.
46. Back to School Routine Printable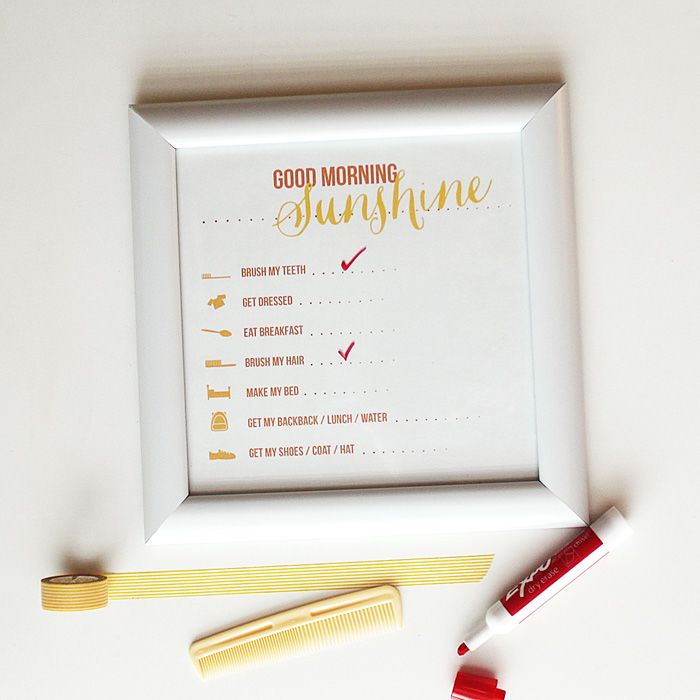 It is a good way to check your kid his morning routine before he goes to school. If you wanna make it see here.
47. Back to School Weekly Planners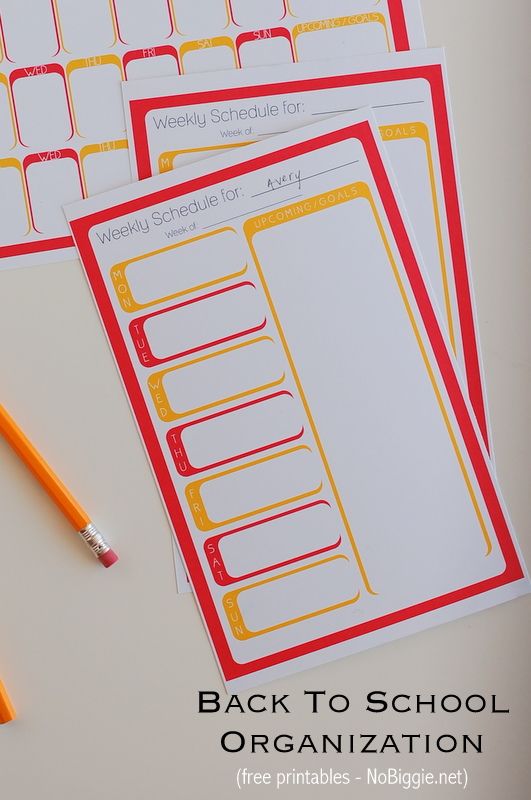 This will help your kid and all of the family to organize their week. You can write on it whatever you like, homework, sports, lunch ideas etc. See it here.
48. Liven Up Your Lunchbox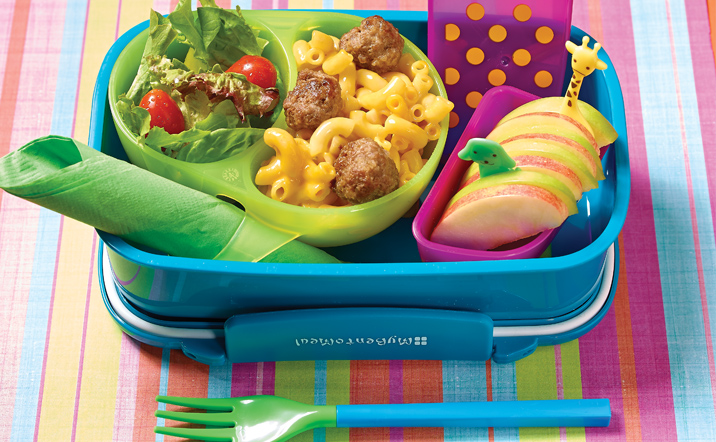 Try to make some funny but healthy lunchbox for your child. See it here.
49. Roll-Up Pencil Case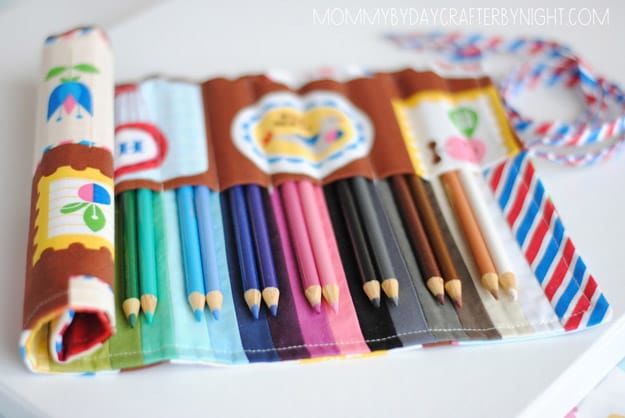 Space in school bag is a precious thing because of the books and notebooks so you can try to save some space and make this roll-up pencil case to help them. See it here.
50. Easy Back to School Party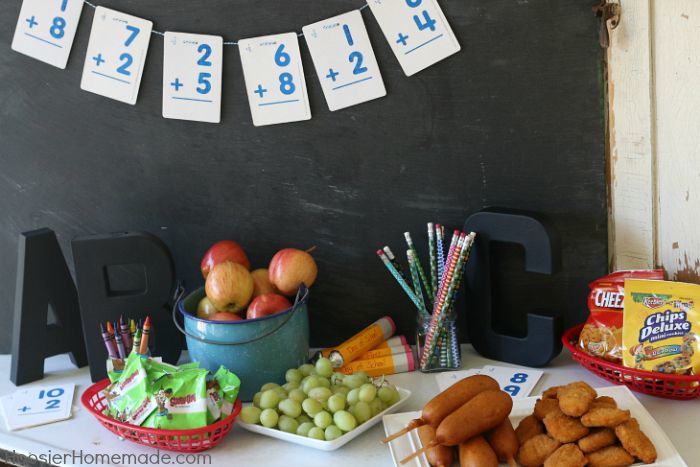 Special back to school party is a great idea to celebrate. This is an important time of the year for every family. How to prepare it to look here.
51. Kids Homework Station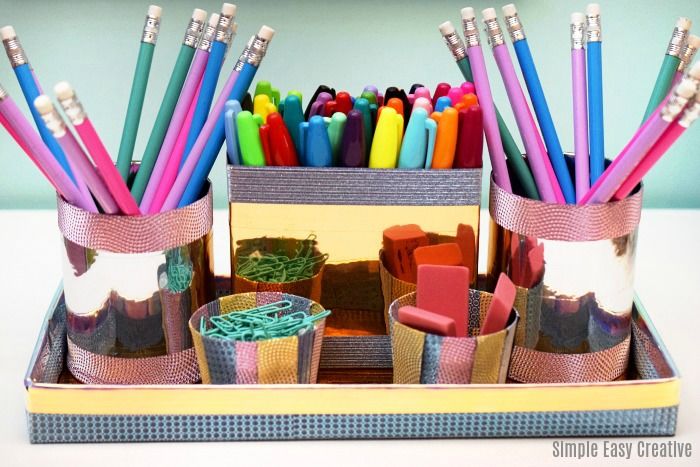 This is a perfect solution to store all the supplies at home. Idea via hossierhomemade