New babies deserve to be welcomed. Planning a baby shower today's are less traditional and more focused on fun—for you and your guests. Make it memorable for the parents and fun for all of the guests. Find inspiration for the perfect theme for your baby shower. Make sure there's a cake that's as yummy to look at as it is to eat! I hope that you enjoy it!
1. Sweet Baby Fondant Cake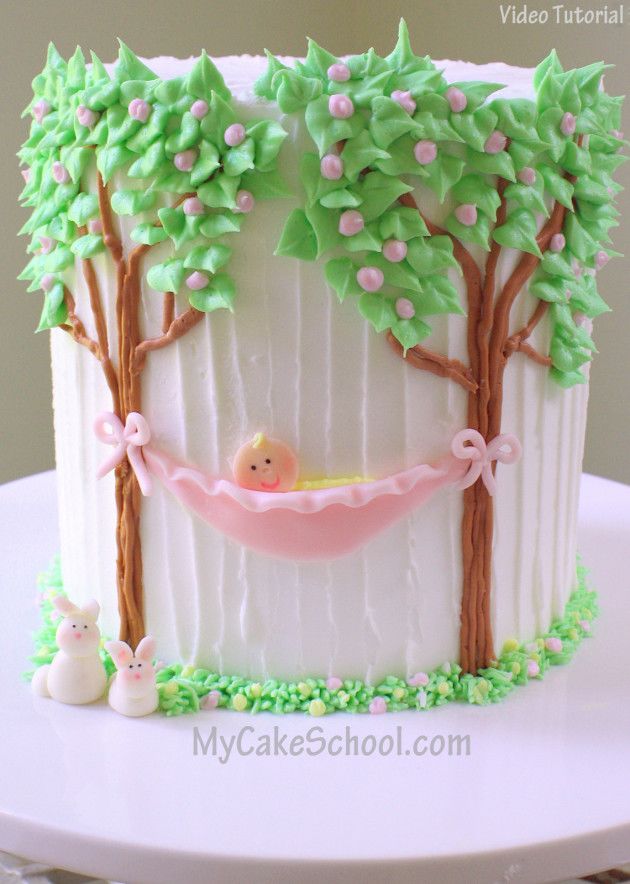 Use fondant to keep our lines nice and sharp, especially for the baby little cake design. Some recipes find here.
2. Booties Cake Toppers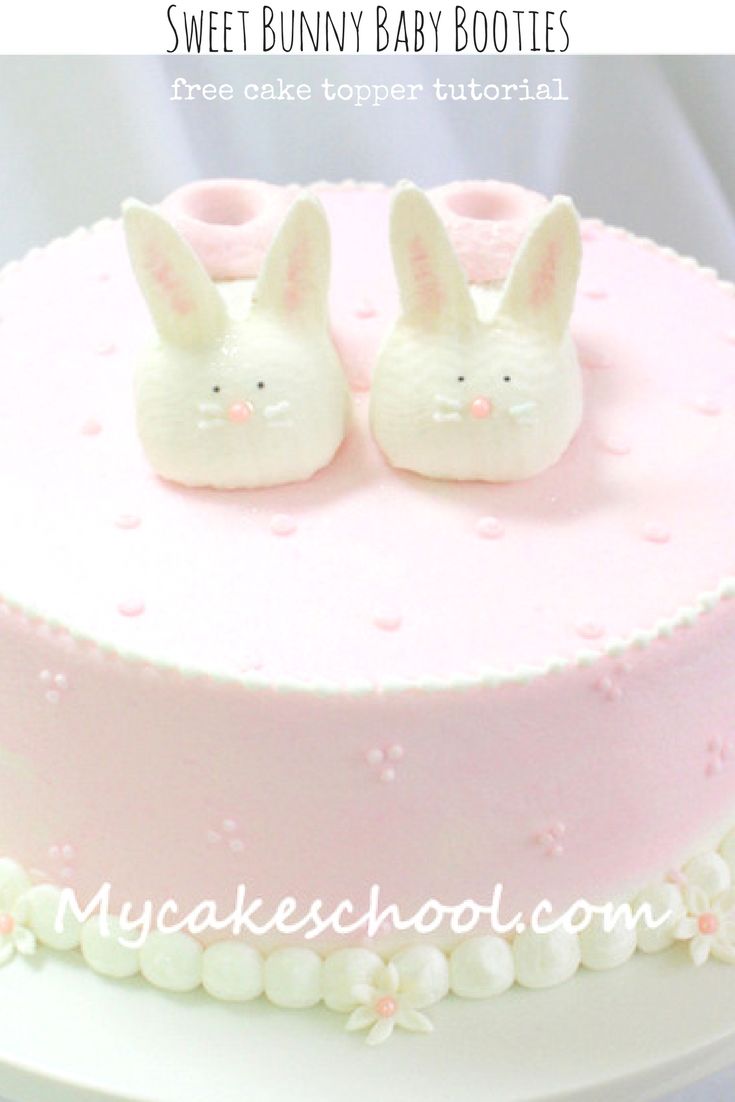 You can easily squish and compress foundation for cake toppers. Use your fingers and be creative. For inspiration look here.
3. Blue Bear Shower Cake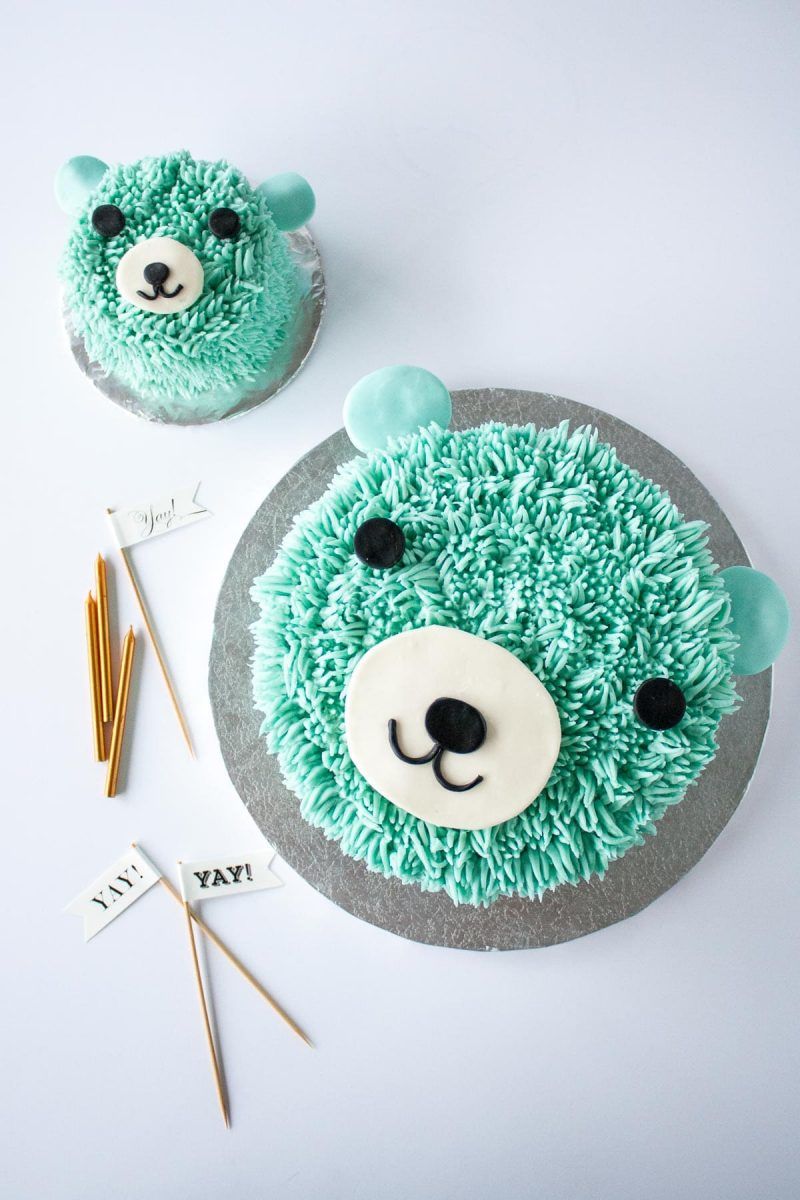 Recipes are simple and easy to do. Design of this bear birthday cake is adorable. Look here.
4. DIY Cake Pops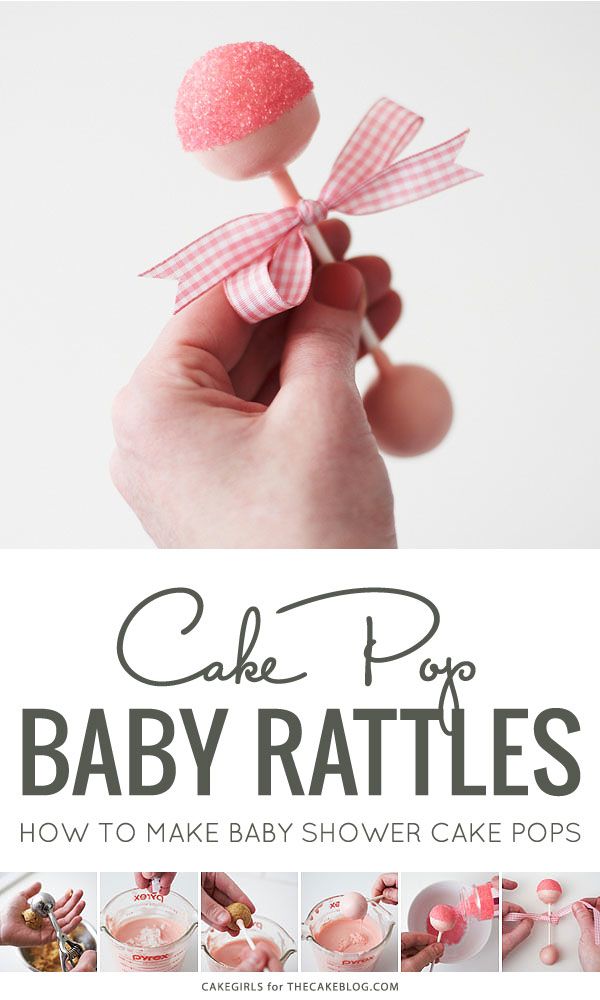 If you love making cake pops, just deciding what kind of baby themed cake pops to create. Sometimes doing a cake is a project, but here we have a cake project with a step-by-step tutorial.
5. Adorable Baby Carriage Cake Topper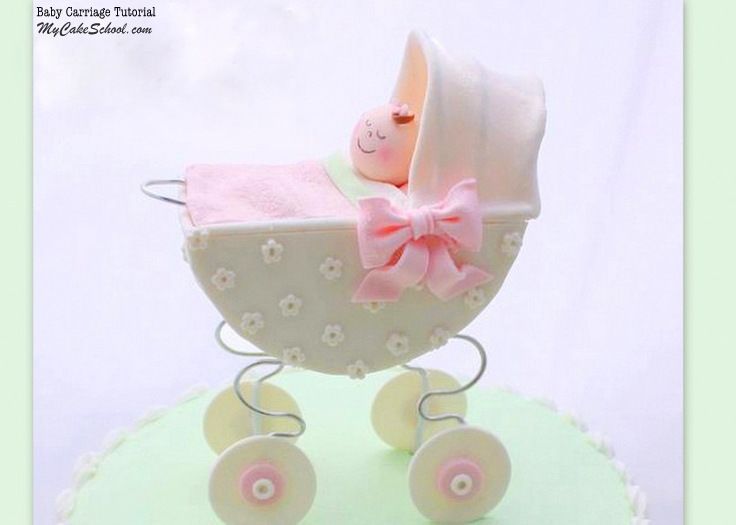 Here's another chic cake with Baby Carriage on the top. Sometimes the simplest ideas can be the most effective. A cake decorating video tutorial is here.
6. Woodland Chic Cake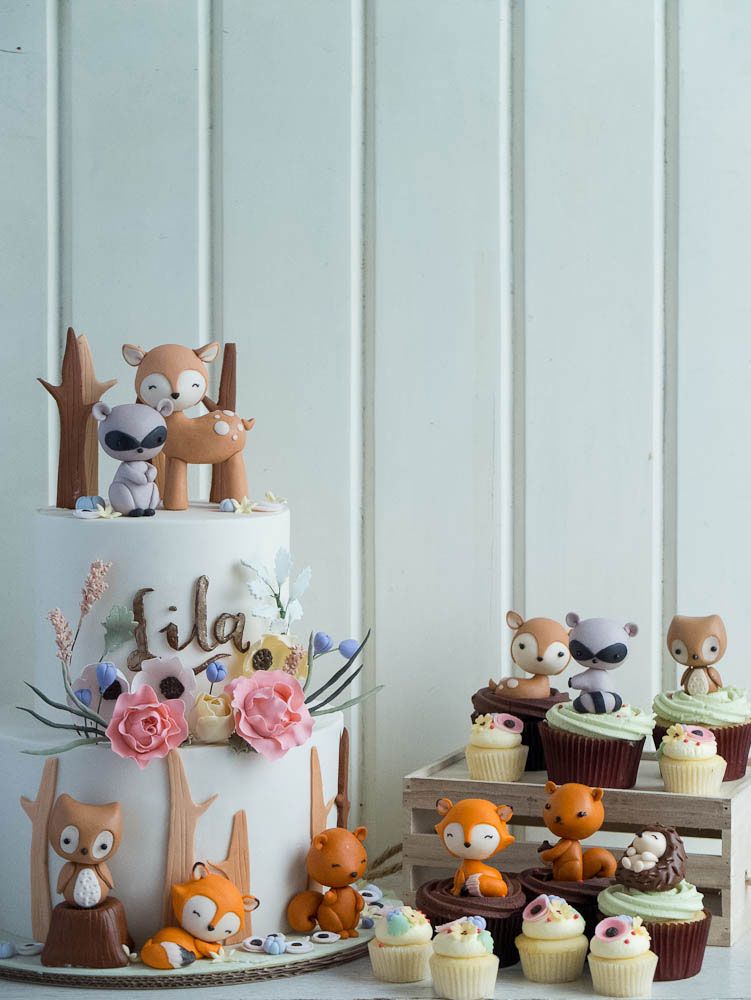 How to be a little more modern and a little more creative? To find an ideal theme for a baby shower can be the worst nightmare but here you can find more inspiration.
7. Too Cute To Eat!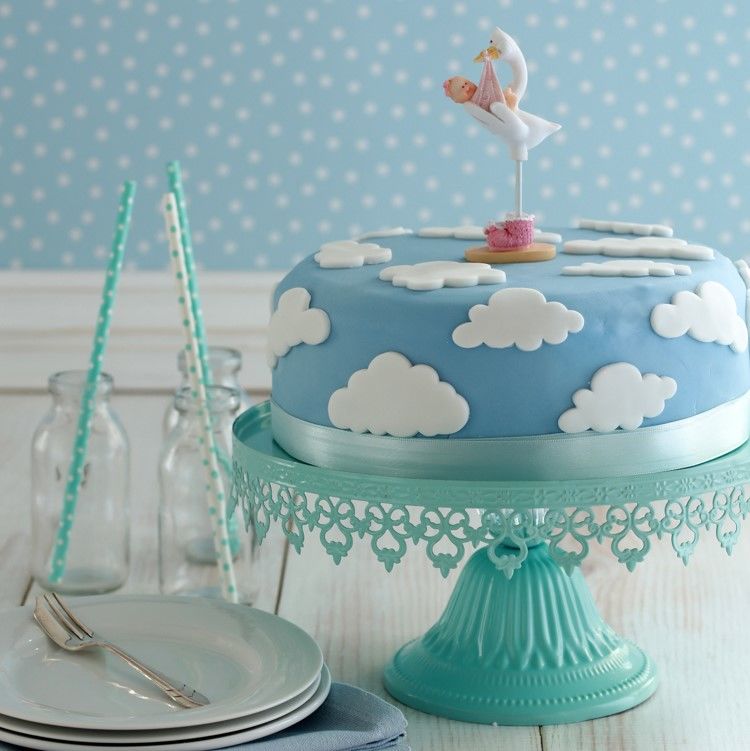 Baby shower cakes it's often the highlight of a baby shower. You will find all kinds of gorgeous cakes. Take some time and choose the best one for your party.
8. Gender Reveal Cupcakes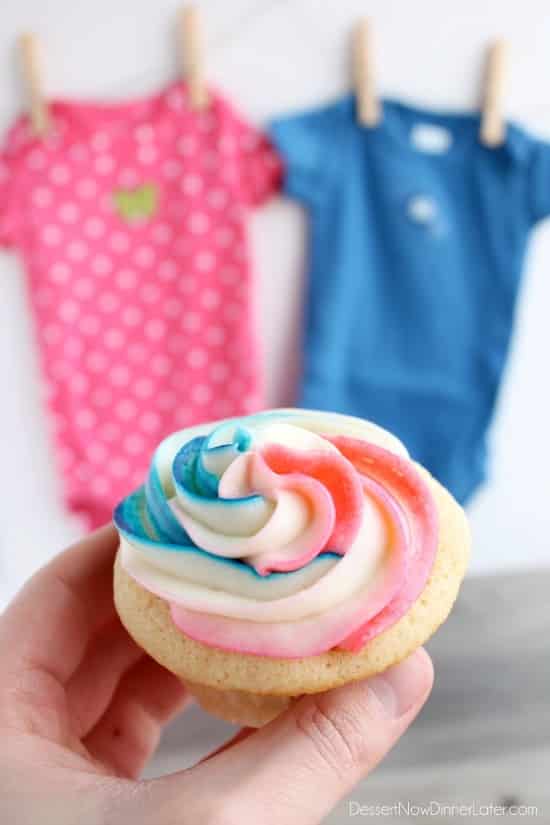 This is a fun way to tell your guests that you having a healthy baby boy or girl. Hides the secret colored heart in the center of the cupcake revealing the baby's gender. How to make this fun cake check here.
9. Cute Donut Cake Pops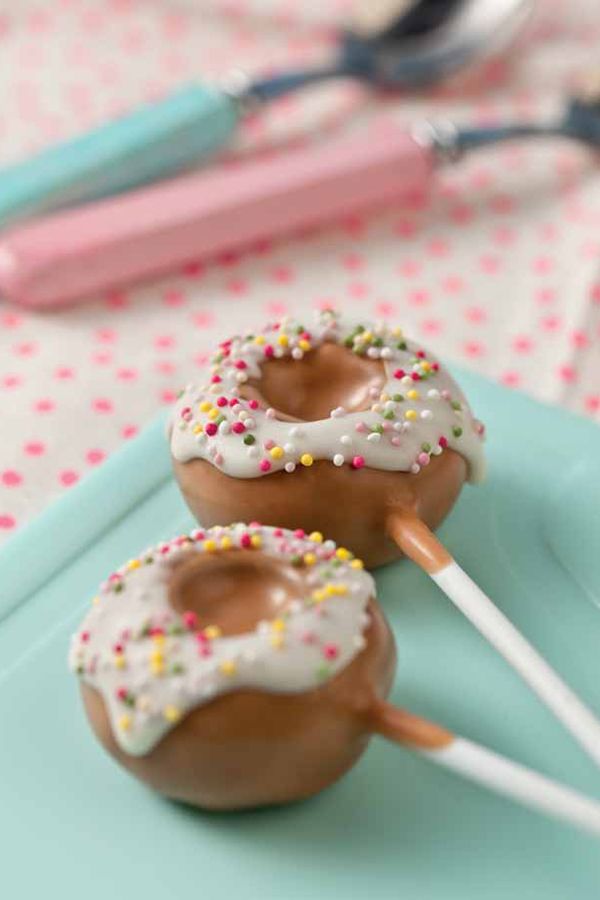 Baby shower cakes have become a true delight for the eyes and the taste buds. Make sure you make enough donuts. Supplies are here.
10. Cute Baby Shower Cake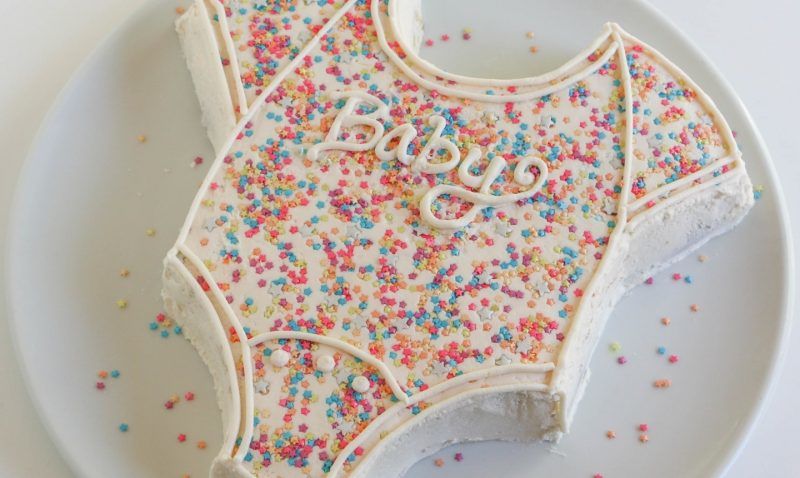 You'll need to think about your baby shower centerpiece. Make a sweet & simple cake with the rectangular baking dish. Few simple tools are all you'll need to create this cake cutie. Supplies and steps are here.
11. Raspberry Pink Velvet Cake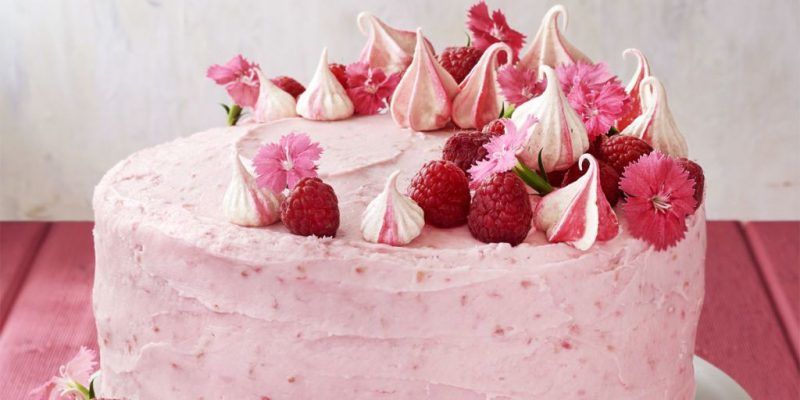 Most popular color for Girls Baby Shower. Ingredients and direction are here.
12. Strawberry Milkshake Cheesecake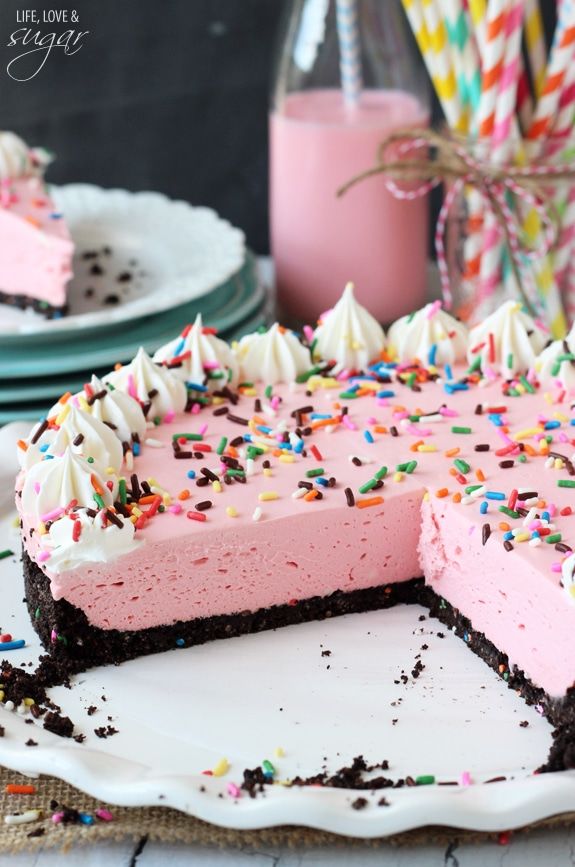 My favorite no bake cheesecake! Instructions and Ingredients are here.
13. Hydrangea Cupcakes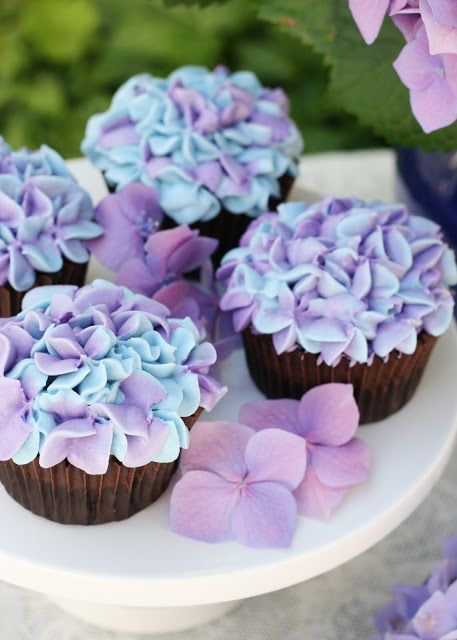 Perfect inspiration for spring-summer Baby Shower because Hydrangea bushes are in full bloom. Make favorite chocolate cupcakes and delicious vanilla cream cheese frosting. Recipes are here.
14. Sweet Macaron Cookies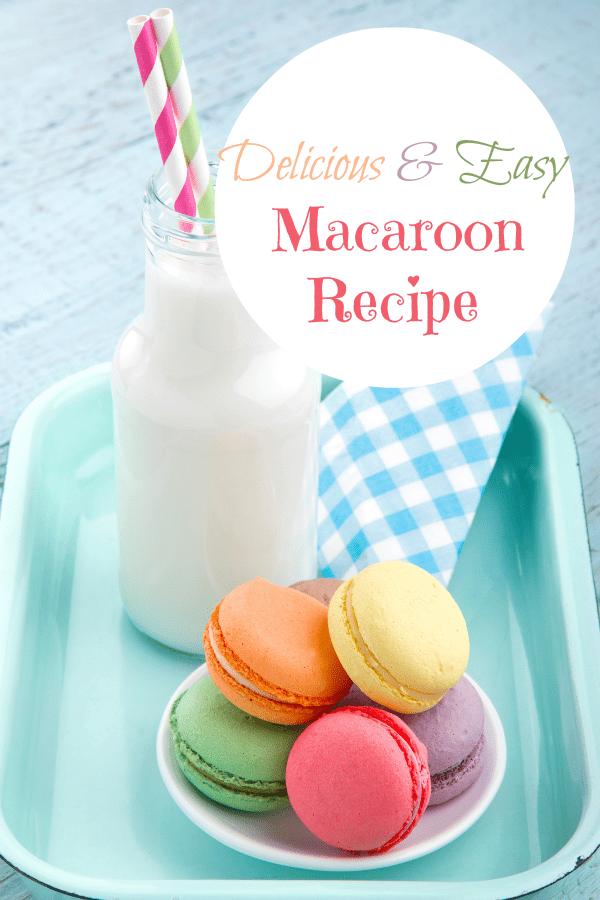 Homemade Macarons are delicious and easy to make. An ideal tiny dessert you can personalize with the baby's gender by using pink or blue color. Enjoy!
15. Elephant Themed Baby Shower Cake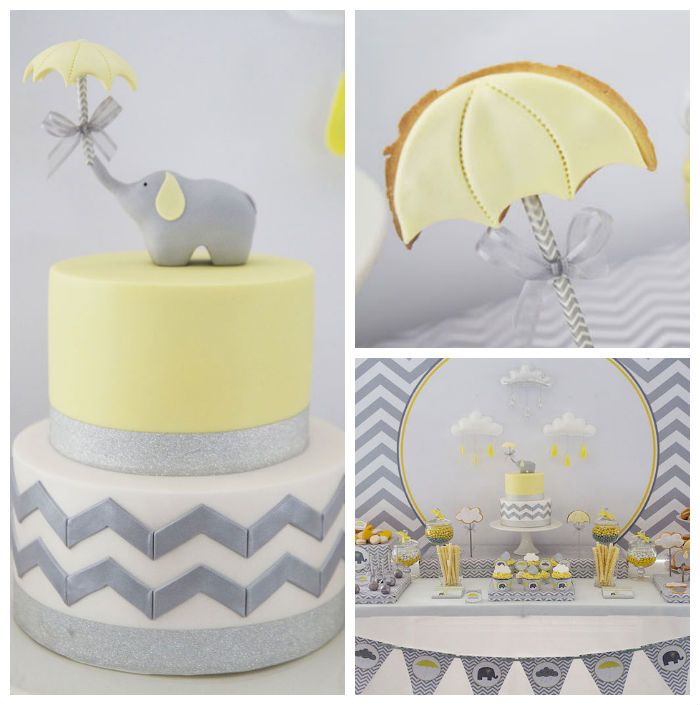 This adorable cake is perfection and the dessert table absolutely dreamy! Check here for more.
16. Strawberries & Cream Party Cake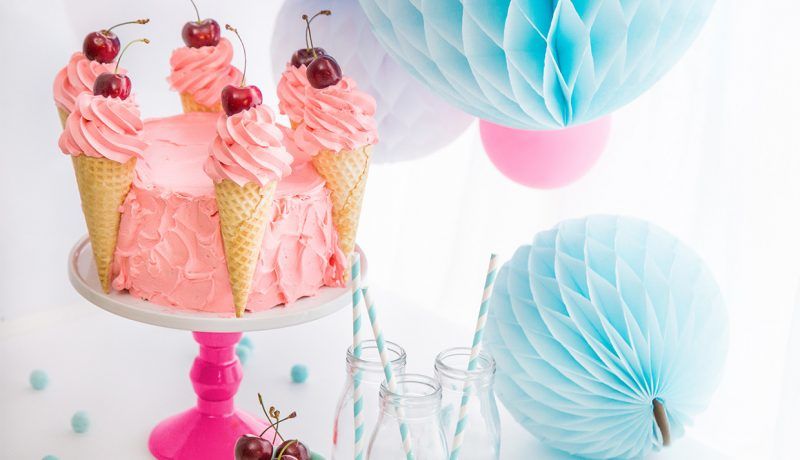 This playful cake is a strawberry dream, just add a cute cupcake topper 'hello world' to complete the look! Ingredients are here.
17. No-Bake Crispy Party Cake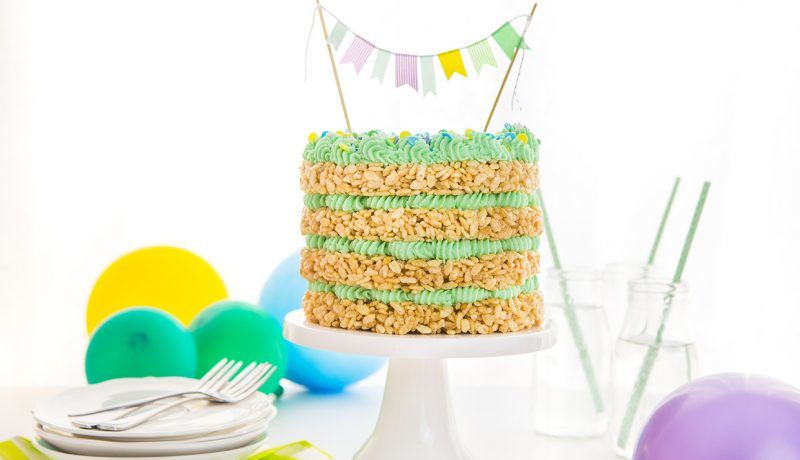 Easy to make – baby bump cakes. Make an elegant baby shower cake 1-2 days ahead. Decorate with 'happy pushing' topper. Recipes are here.
18. Vanilla Strawberry Cream Cake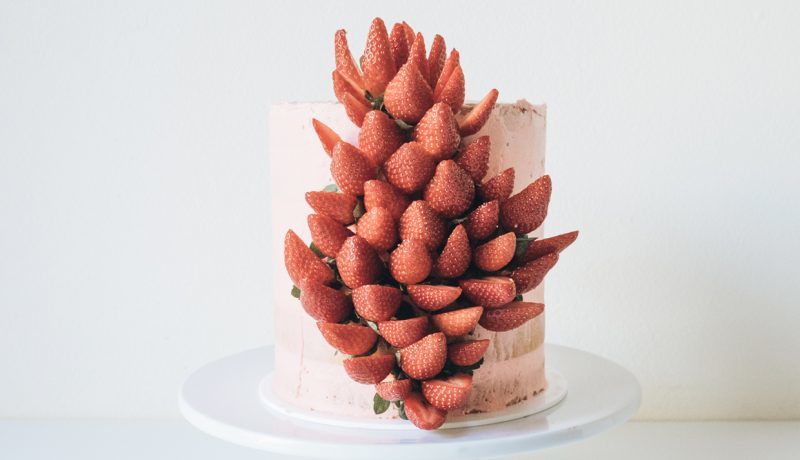 Delicious special occasion cake with sweet Strawberry and soft Vanilla. Perfect for a Baby Girl celebration! Recipes.
19. Pure Chocolate Cupcakes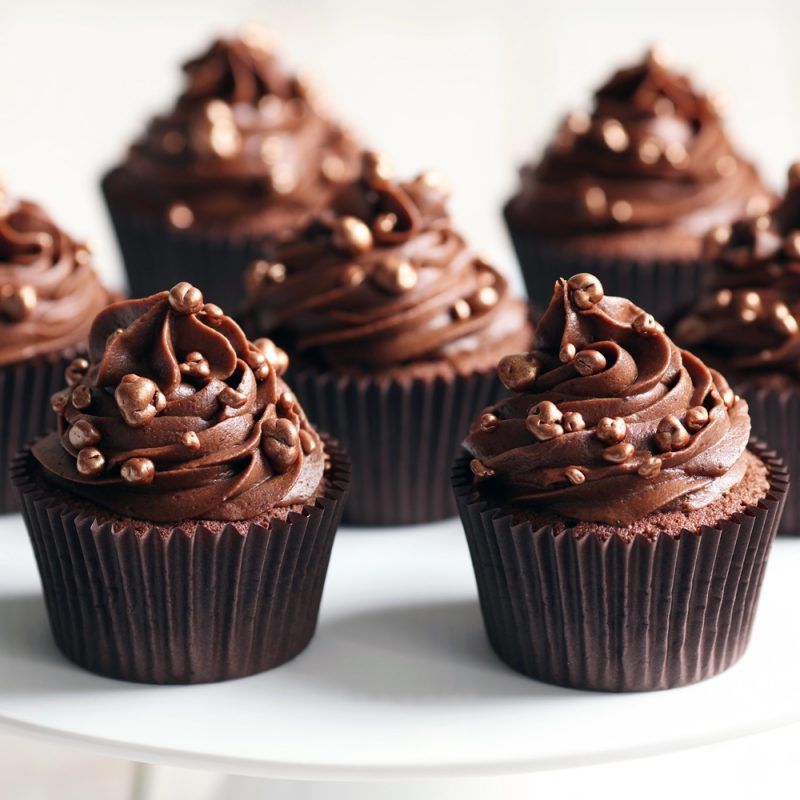 Traditional cake and children will love to decorate. Extremely easy to make. Just follow the recipes.
20. Ducky Baby Shower Cake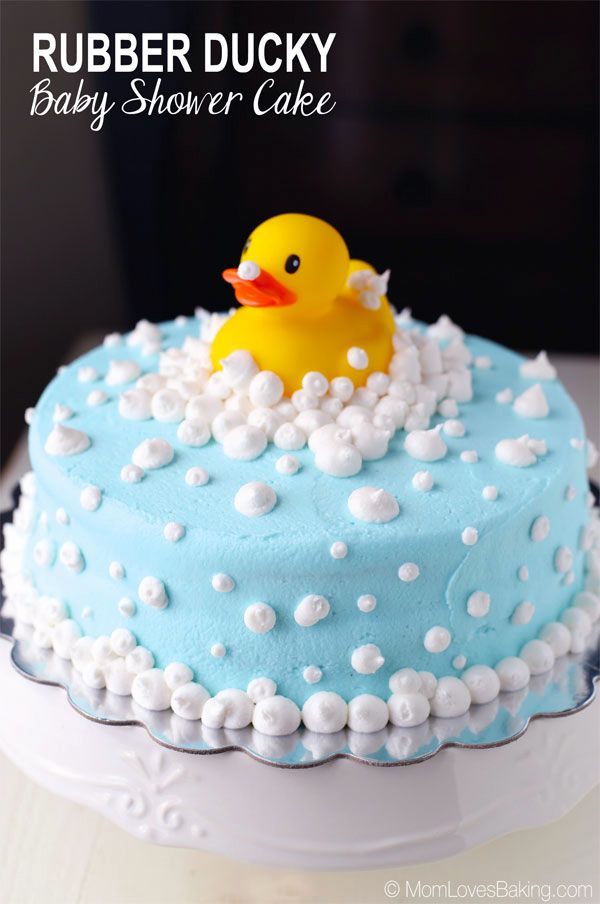 Gluten-free and dairy-free! Decorating the cake was quite easy and cute as it was delicious! Instructions are here.
21. Stunning Succulent Cakes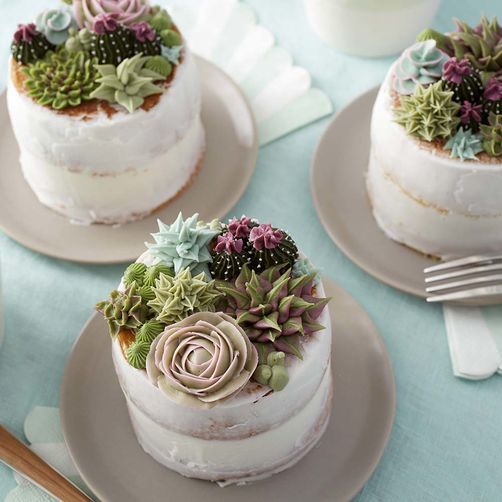 These stunning mini cakes are great for birthdays, baby showers, tea parties, and weddings. Prepare decorating bags and show your decorating skills. Full recipes look here.
22. Teddy Cake
Your cakes could be tasty and colorful. Add some fun to them and see how your guests will enjoy. Check step-by-step photographs!
23. White Chocolate Baby Shower Cake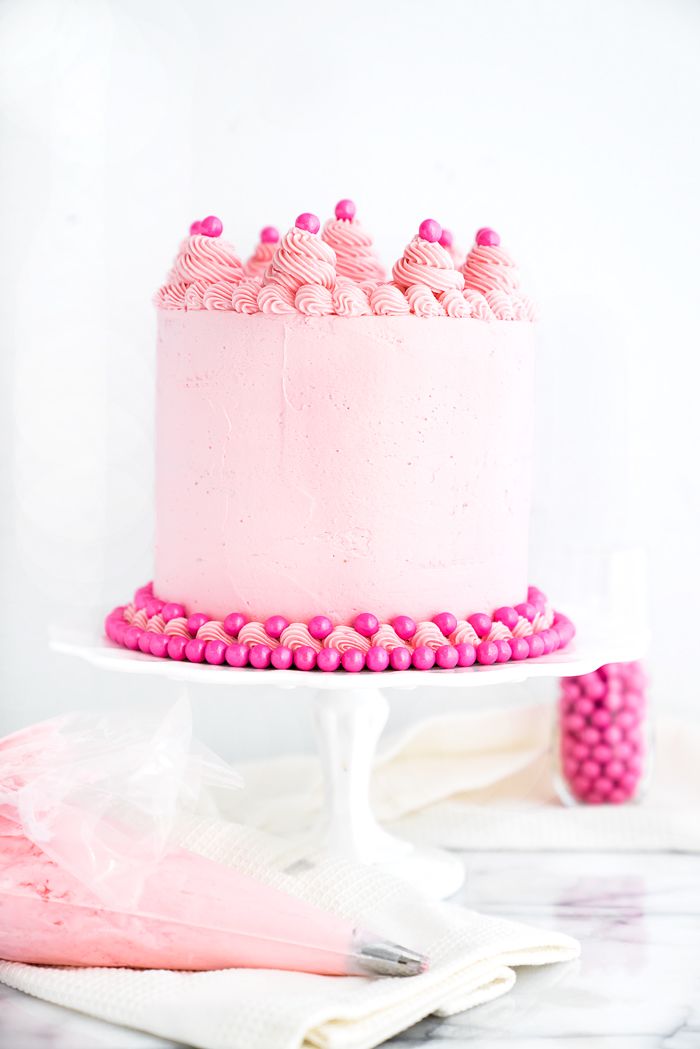 Nice and sweet things you can bake and serve in the party and win hearts and love! Welcoming a baby girl soon! The recipe is here.
24. Deep Dark Chocolate Layer Cake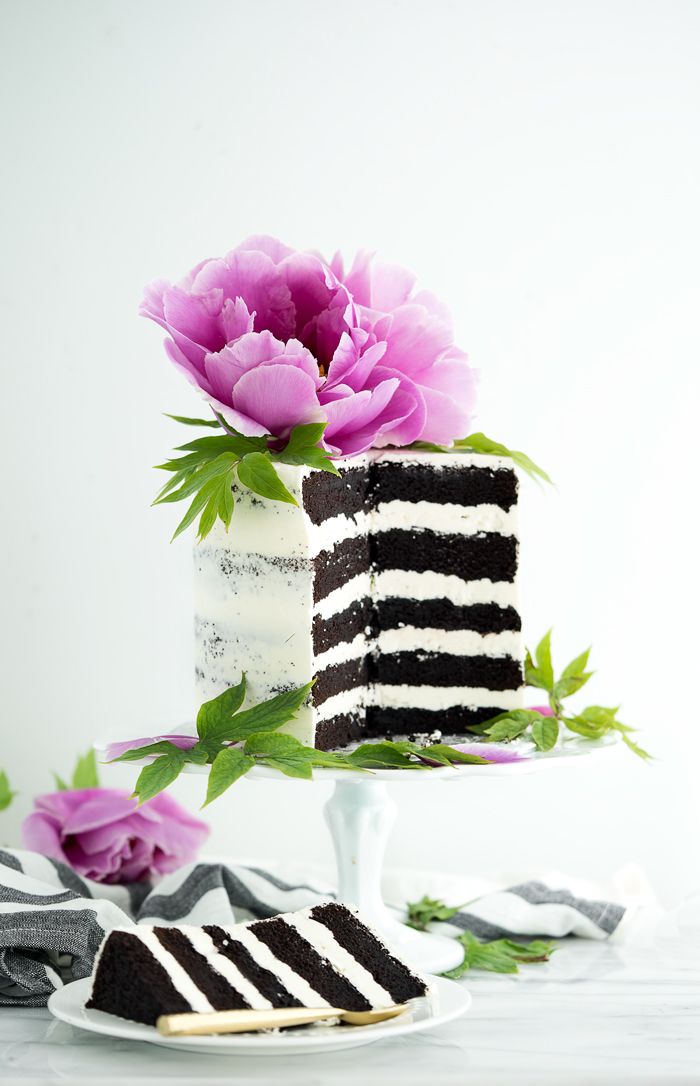 When there's a party, there's a cake! If you planning the baby shower, you'll need to think about your baby shower centerpiece. This baby shower cake is spectacular. INSTRUCTIONS and INGREDIENTS.
25. Pistachio Raspberry Cake Recipe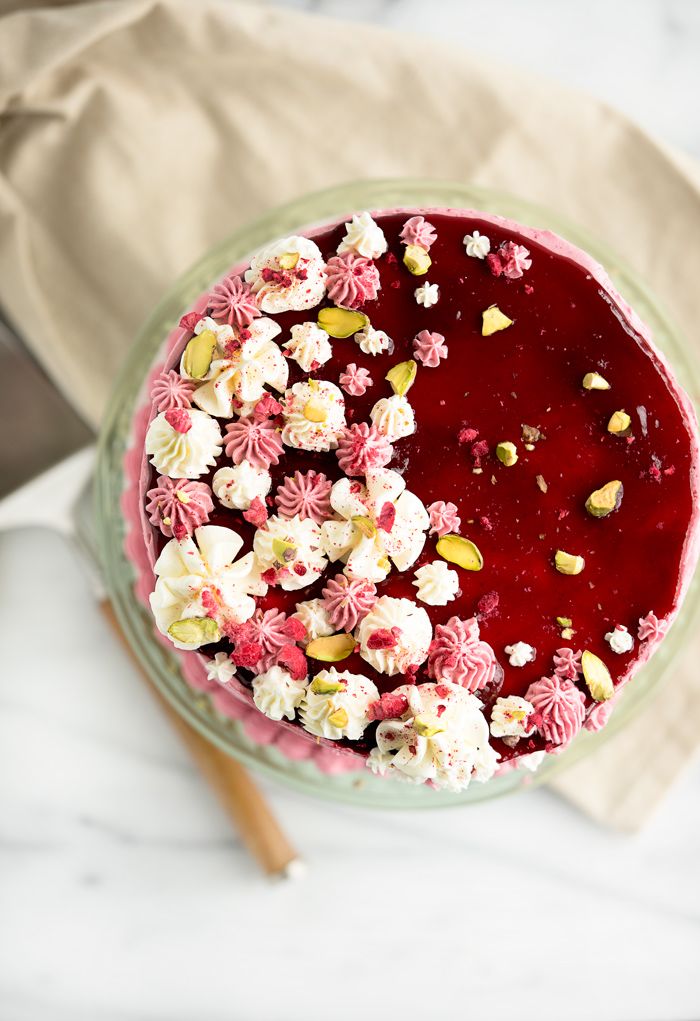 Deliciously pistachio cake in a beautiful raspberry buttercream. Enjoy this Pistachio Raspberry Cake for your next get together baby shower party. Recipe!
26. Double Fudge Brownie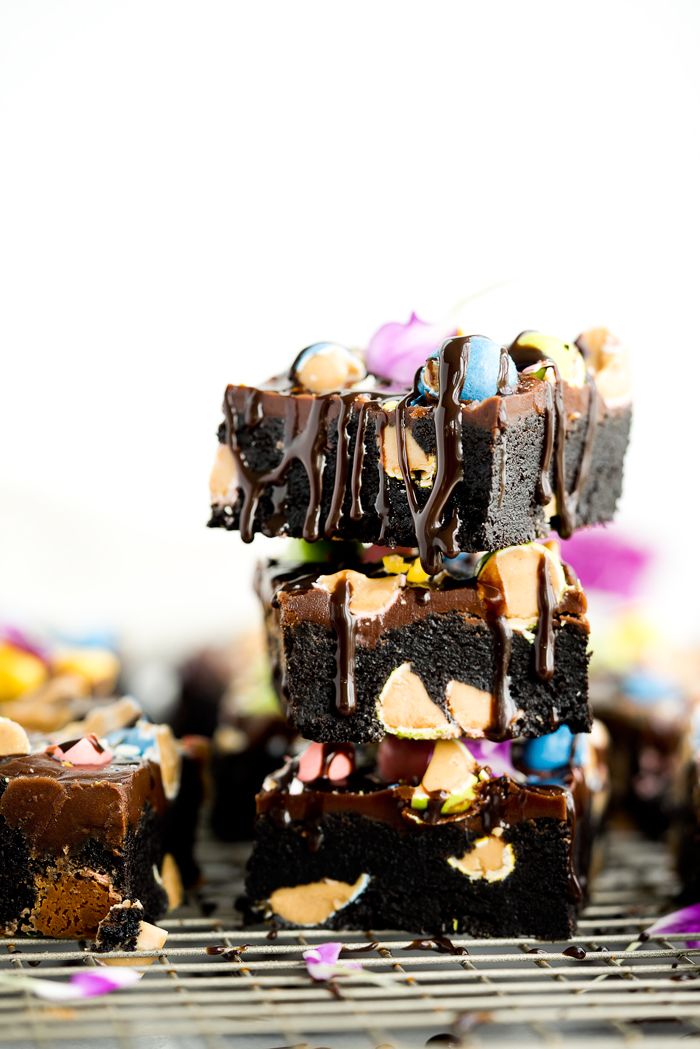 Deep dark fudge brownies are so yummy. Chocolaty, crunchy, peanut butter, smooth and creamy- delicious. All you need is here.
27. Vanilla Bean Layer Cake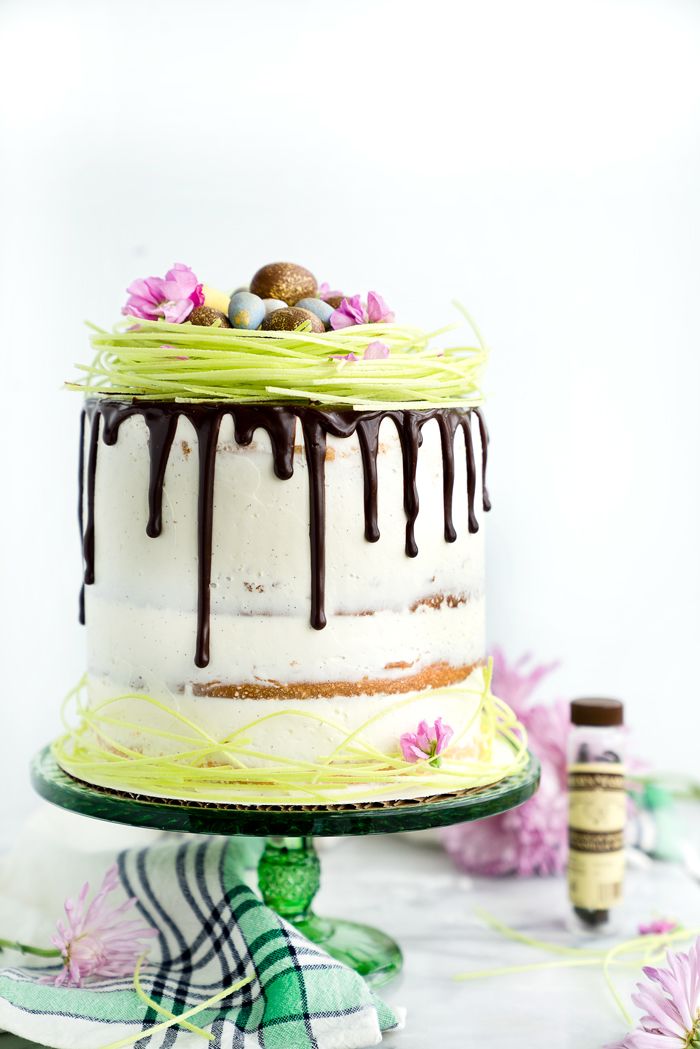 Fresh vanilla beans are one of the most flavorful that has no specific season or holiday. The naked cake is fun, simple and will delight everyone. The house smelled so delicious. Look for a recipe.
28. Twinkle Twinkle Baby Boy Cake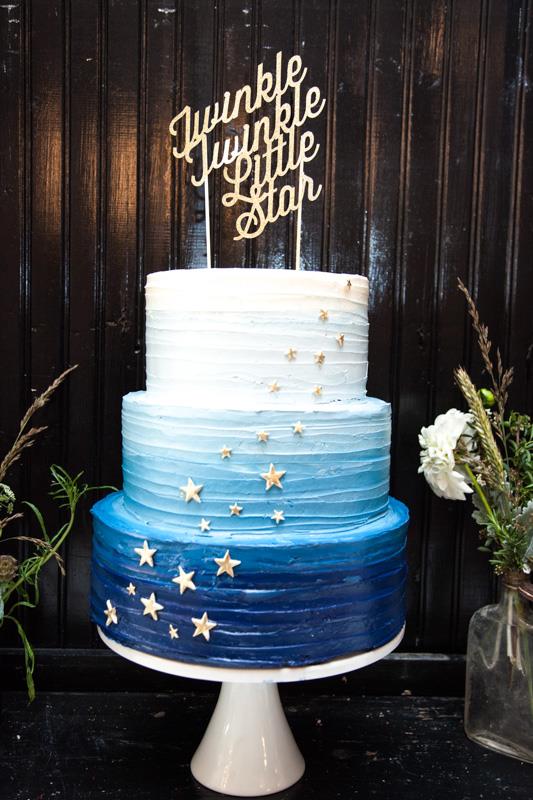 If you planning a Baby Boy Shower, this theme would be great for you. Beautiful decoration and cakes check here.
29. Modern Gold Cake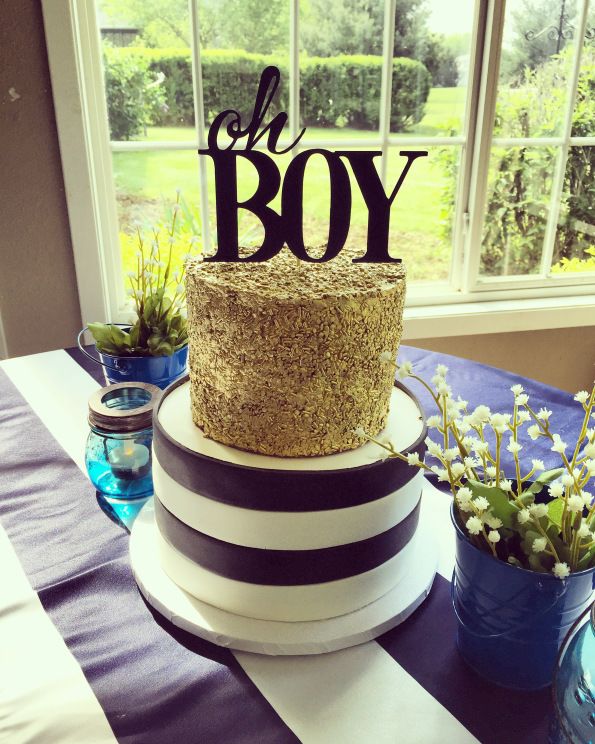 Sometimes the simplest ideas can be the most effective. You could use your cake as the centerpiece-if your baby shower cake is spectacular like this one. Check here.